HeroesCon 2014 is just over a month away and even more great creators are being added to our already enormous guest list every week! It's getting SO CLOSE! We'll see you at the Charlotte Convention Center June 20-22, 2014. Tickets for  are on sale now! Check out our full line-up of comic creators here!
CREATORS! Artists Alley tables are still available but they are going fast! Reserve your space today!
JUAN DOE: Solar, X-Men:198, Legion of Monsters, Fantastic Four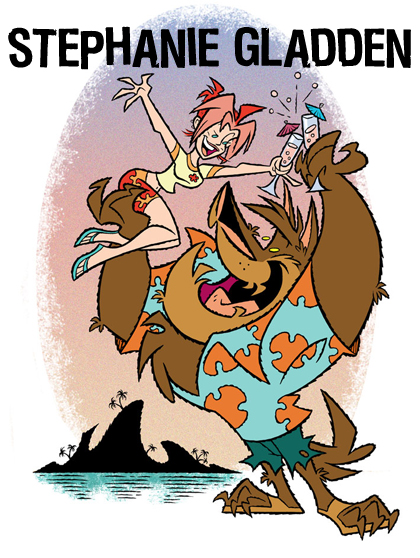 STEPHANIE GLADDEN: Girls of Monster Paradise, Peanuts, Jingle Belle, Simpsons, Powerpuff Girls
MARCUS HAMILTON: Dennis the Menace APPEARING FRIDAY ONLY!
DEREK HUNTER: Adventure Time, Bravest Warriors, Pirate Club, Skidmarks
ERIK JONES – Painter: Figure, Form, Unknown, Elric, Witchblade
JOSEPH MICHAEL LINSNER: DAWN, Wolverine & The Black Cat: Claws, Conan, Red Sonja, Vampirella
GUIN THOMPSON & DURWIN TALON: Beautiful Scars
KYLE T. WEBSTER: Illustrator and Owner of KYLEBRUSH.com
TRACY YARDLEY: Sonic the Hedgehog, The Adventures of Galaxy Man and Cosmic Girl
Tsunami Studios:
ROBERT ATKINS: Castle, Amazing Spiderman, X, GIJOE/Snake Eyes
STEVE BIRD: Pacific Rim: Tales from Year Zero, Blue Beetle, Robin
RANDY GREEN: Pacific Rim: Tales from Year Zero, Blue Beetle, Robin
RICK KETCHAM: Amazing Spider-Man, Captain America, Uncanny X-men, Runaways
GARY MCKEE: Tomb of Horrors, Legend of the 5 Rings, Warhammer 40K
BRIAN SHEARER: GI Joe, Transformers, Doctor Who
JOHN WYCOUGH: Fear Itself, Chaos War, Transformers, Vitriol : The Hunter
JASON WALKER: Shadowman, Archer
Heroes Convention takes place in Charlotte, North Carolina, June 20-22 2014. Get your 3 day passes today! The full guest list (so far) is here.