Recently, Alex Grecian, Jeremy Haun, B Clay Moore, and Seth Peck successfully raised their funding goal for the Bad Karma Kickstarter project. We happy to say the finished product will be debuting at HeroesCon 2013! Check out the nifty video they made for their Kickstarter campaign above and read more about this group of creators at their site http://badkarmacreative.com/ and here on Robot 6
Jeremy Dale's fantasy-adventure comic series Skyward has been winning new fans for a while now and will make a lot more on Free Comic Book Day when it appears alongside Molly Danger. You might also recognize his name from GI Joe: A Real American Hero and NFL Rush Zone.
Speaking of Molly Danger, Jamal Igle will be returning to HeroesCon this year. Make sure you check out Molly when she debuts on Free Comic Book Day! Of course Jamal isn't new to the scene, he's worked on lots of your favorite titles including Kiss, Supergirl, World's Finest, Nightwing, and Firestorm.


Morning Glories artist and co-creator Joe Eisma is returning to HeroesCon this summer. Joe also keep busy with freelance game art and animation. Ask him for a sketch, you won't be disappointed!
After several attempts at 'breaking in' with the big name publishers, Comfort Love and Adam Withers decided to go into business for themselves. They have worked hard to build a loyal following with their creator-owned titles The Uniques and Rainbow in the Dark. Check them out here!
Kevin Mellon recently relocated to Atlanta to storyboard super spy comedy Archer so he's practically local now! You've seen Kevin's comic art in Heart, Lovestruck, and American Muscle in Creator Owned Heroes.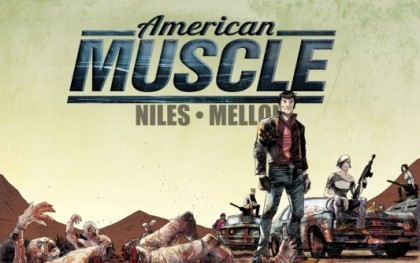 Returning for his second trip to HeroesCon is Matthew Southworth. Matthew just wrapped up the second arc of Stumptown with writer Greg Rucka (also attending this year's show!). He's a personal favorite of mine, seek him out for great conversation on comics, music and more!