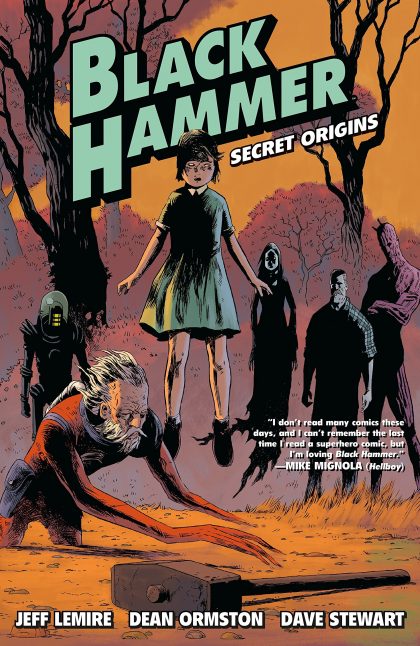 Ever finish a comic and wish there was someone to discuss it with? Now's your opportunity, as we bring back an old Heroes favorite during this weekend's Labor Day sale. Join us this Saturday, September 1 at 2:00 P.M. for a brand new chapter of the Heroes Discussion Group! After much deliberation over what book to discuss, we settled on a favorite of both our staff and customers: Black Hammer volume 1: Secret Origins.
If you enjoyed the first volume of Jeff Lemire and Dean Ormston's breakout superhero mystery, then be sure to stop on by the shop this Saturday for a lively discussion about legacy, rebirth, discovery and much more. This time around, the discussions will be jointly led by veteran discusser Andy Mansell and our well-read young staffer Samuel M. Reynolds-Oosting.
We couldn't be more excited to share conversation about some of our shop's favorite authors and illustrators with fellow customers and readers! It's always a great part of our local comics community, and we hope you'll join us for this discussion and some of the other exciting ones we'll be announcing soon! Don't forget, the discussion starts this Saturday at 2 P.M., but the Labor Day sale kicks off at 10 A.M. and runs all the way until 10 P.M. on Saturday, with Sunday and Monday's hours both being 10 A.M. – 6 P.M. 
-The Heroes Discussion Committee  (also known as Andy, Sam and Seth)