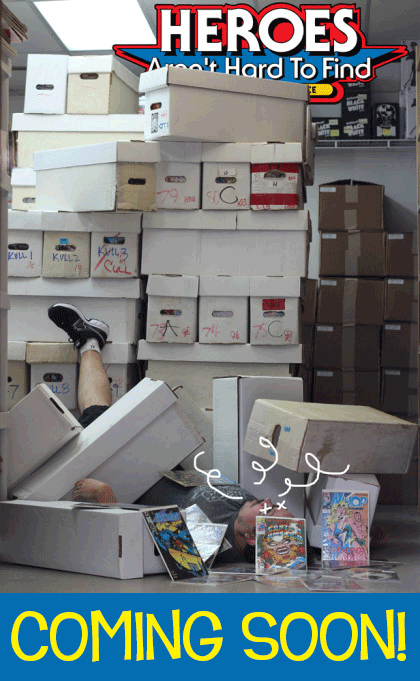 This Labor Day weekend will mark the ONE YEAR ANNIVERSARY of Heroes opening in our new location at 417 Pecan Avenue! It's hard to believe that what is now our new store was once our WAREHOUSE, and what better way to celebrate our anniversary than by throwing a  THREE-DAY WAREHOUSE SALE!
Back in 2013 we sold a staggering 300 long boxes, and over 100,000 comics, in just FOUR DAYS at our first official Warehouse Sale! To celebrate our first year in our new home #UnderTheWaterTower, we are once again purging our overstock of nearly 100 long boxes and selling them at CAN'T-MISS PRICES!!
We will offer extended hours on Saturday, September 1st from 10am-10pm and Sunday, September 2nd from 10am-6pm. Be sure to join us on LABOR DAY Monday from 10am-6pm when all sale books will be reduced to just 25¢!! Prices will start at $1 on Saturday and drop each day but, for the best selection, we hope to see you on Saturday!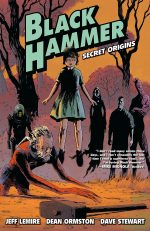 Speaking of "Blasts from the Past", Saturday, September 1st at 2pm will mark the return of the HEROES DISCUSSION GROUP!
Our first discussion group since 2012 will find Heroes' own Andrew Mansell and Samuel Reynolds-Oosting leading the talk as we probe the depths of the Dark Horse hit BLACK HAMMER VOL. 1 from writer Jeff Lemire, artist Dean Ormston and colorist Dave Stewart! We welcome any and all to join the discussion group, so if you are a fan of BLACK HAMMER like we are, please feel free to join us on Saturday, September 1st during the sale!