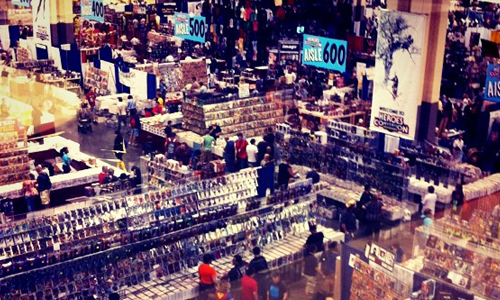 HEROES CONVENTION was founded in 1982 by Shelton Drum, owner of Charlotte's Heroes Aren't Hard To Find comics shop. Since then the convention has become famous for its comics-first and family-friendly atmosphere, where fans can mingle directly with professionals and exhibitors. Boasting an incredible guest list built mainly on reputation and goodwill, HeroesCon is known nationwide as a "must" on the summer schedule, drawing fans, exhibitors, and creators from every region of the country to the Charlotte Convention Center.

HeroesCon 2019 will be held on June 14-16, 2019! We are still confirming guests and updating our website! New guests are added to the list semi-weekly! Get your tickets for the America's Favortie COMIC Convention today!



For the most up-to-date information, check our blog, or sign up for the weekly Heroes Hotline newsletter. You can also follow us on Twitter and Facebook!



JUNE 8

Juan Doe
Joshua Greathouse
James Jameson
Scott Koblish



Click here for the complete HeroesCon 2018 Guest List!

SHOW HOURS:
FRIDAY: 11AM-7PM
SATURDAY: 10AM-6PM
SUNDAY: 11AM-6PM


Thanks to everyone for making HeroesCon 2016 so fun! Here are some links to what others saw and did at the show. More memories and photos from HeroesCon 2017 to come! Please share your photos and links with us on our Facebook page! See you next year, June 15-17, 2018!


HEROESCON on TWITTER
https://twitter.com/heroescon
HEROESCON on INSTAGRAM
http://searchinstagram.com/heroescon
HEROESCON on FLICKR
https://www.flickr.com/search/heroescon
HEROESCON on TUMBLR
http://www.tumblr.com/search/heroescon
Keep up with updates to the Heroes Convention 2018 Guest List, Event Schedule, and more--including hotel and travel updates--on our blog or by signing up for the Heroes Hotline, our weekly newsletter! See you in June!