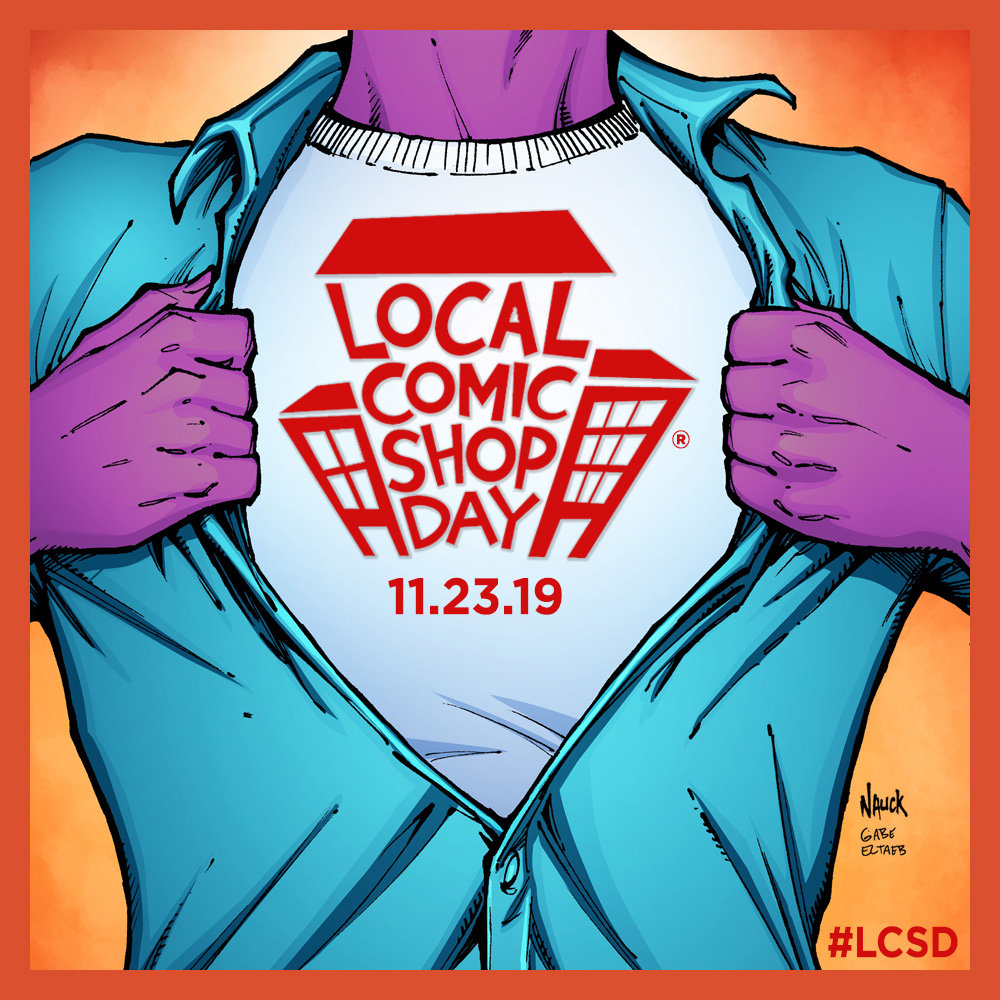 *Local Comic Shop Day 2019*
EXCLUSIVES
Available IN-STORE this Saturday!
This Saturday, November 23, Heroes will open its doors to celebrate Local Comic Shop Day with these exciting (and LIMITED) #LCSD Exclusive Comics!!
We hope that you will join us this Saturday as we welcome the incredible duo behind the very poplar Cartoonist Kayfabe, Ed Piskor and Jim Rugg! These two are the creative forces behind works such as Hip Hop Family Tree, X-Men Grand Design, Street Angel, Plain Janes and MORE!!!
LCSD exclusives will be available to customers IN-STORE this Saturday on a First-Come, First-Served basis.
Any request we receive to hold a comic will be honored AFTER the event has ended, if supplies permit, and will be filled in the order in which the requests were received.
LCSD 2019 ABSOLUTE CARNAGE #05 ARTIST VAR | 4.99
LCSD 2019 CROW HARK THE HERALD #01 SEELEY | 4.99
LCSD 2019 HAZEL & CHA CHA SAVE CHRISTMAS TALES UMBRELLA ACADEMY | 4.99
LCSD 2019 DCEASED HC | 29.99
LCSD 2019 DOCTOR WHO 13TH HOLIDAY SPECIAL | 5.99
LCSD 2019 KILLADELPHIA #01 | 3.99
LCSD 2019 LEGION OF SUPER HEROES #01 | TBA
LCSD 2019 NEW MUTANTS #01 ARTIST VAR | 6 TBA
LCSD 2019 OVER THE ROPES #01 | 3.99
LCSD 2019 SUPER DINOSAUR #01 SPECIAL ED | 4.99
LCSD 2019 THESE SAVAGE SHORES TP VOL 01 GOLD EDITION | 19.99
LCSD 2019 WALKING DEAD ALIEN | 5.99
Heroes is open from 10AM-9PM on Saturday, November 23
Cartoonist Kayfabe Signing: 1PM-4PM
LIVE Cartoonist Kayfabe: 5PM-6PM