HEROESCON 2022

"KIBBY'S SIDEKICKS"
VOLUNTEER REGISTRATION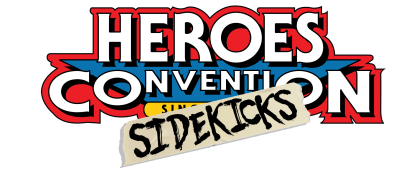 The Heroes Convention will return to the Charlotte Convention Center June 24-26, 2022 to celebrate its Fantastic 40th Anniversary!
Our small, hardworking, staff couldn't pull it off each year without the help of our dedicated volunteers, lovingly nicknamed "Kibby's Sidekicks" in memory of our friend, and HeroesCon Volunteer Extraordinare, Charles Kibby.
If you are 18 Years or Older and would like to be a part of America's Favorite COMIC Convention, click the link below to sign up today!