FRIDAY :: DECEMBER 14, 2018



THIS WEEKEND!!

ON THE ROAD!!
ATLANTA COMIC CONVENTION
CHARLOTTE COMICON
COMING SOON!!

CHARLOTTE MINI-CON 2019
SATURDAY, JANUARY 26TH @ GRADY COLE CENTER

HEROESCON 2019 TICKETS - ON SALE NOW!!!
HEROESCON 2019 :: SAVE THE DATE :: JUNE 14-16

NEW RELEASES FOR DECEMBER 19, 2018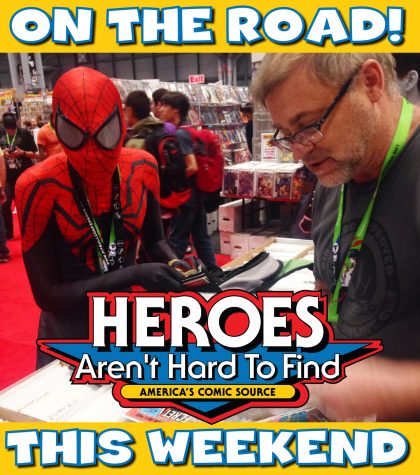 The HEROES CREW is hitting the road this Sunday, December 16th for TWO Area Shows!!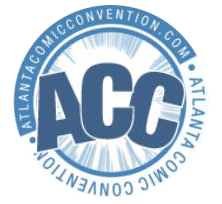 You can catch SHELTON & SETH at the ATLANTA COMIC CONVENTION!
Marriott Hotel-Century Center,
2000 Century Blvd, Atlanta, Ga 30345
11am-5pm
Admission: $5.00
www.atlantacomicconvention.com

ELIAS, WINSLOW and KARLA will be at the CHARLOTTE COMICON!!

Concord Convention Center
Embassy Suites
5400 John Q. Hammons Dr. NW
Concord NC 28027
Just across I-85 from Concord Mills Mall!

10am-5pm
Admission: $5.00 with Kids 12 & Under FREE!

If you have a special request for a comic book, or if you would like to place a supply order to pick up at the show, please let us know in advance! Email Seth@heroesonline.com, and we will do our best to accommodate your requests!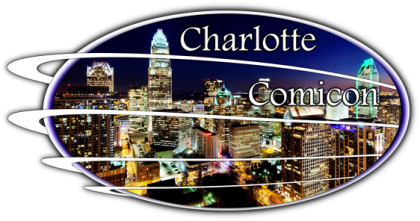 Each shirt comes with a HeroesCon 2019 Ticket Certificate!
(Karla NOT INCLUDED!!)
JUST IN TIME FOR THE HOLIDAYS, AND ONLY WHILE SUPPLIES LAST!
GET A 3-DAY ADVANCE TICKET to HEROESCON 2019 & A LIMITED EDITION HEROESCON T-SHIRT for just $55.00!!
2XL, 3XL, 4XL Sizes are extremely limited and are priced at $60.00.
(If you need one of these sizes please order quickly, as this is a limited run shirt offer, and will not be duplicated!)
These limited edition shirts are an EXCLUSIVE LIMITED RUN and are available for purchase NOW!
This shirt, along with a HeroesCon 3-Day Pass, would make an EXCELLENT Christmas Present for the comic lovers on your list!
"The HEROES CONVENTION was founded in 1982 by Shelton Drum, owner of Charlotte's Heroes Aren't Hard To Find comics shop. Since then the convention has become famous for its comics-first and family-friendly atmosphere, where fans can mingle directly with professionals and exhibitors. Boasting an incredible guest list built mainly on reputation and goodwill, HeroesCon is known nationwide as a "must" on the summer schedule, drawing fans, exhibitors, and creators from every region of the country to the Charlotte Convention Center."
HeroesCon 2019 will be held on June 14-16, 2019 at the Charlotte Convention Center!

For the most up-to-date information, check our blog, or sign up for the weekly Heroes Hotline newsletter. You can also follow us on Twitter and Facebook!



HEROES GIFT CERTIFICATES!!

Gift Certificates make GREAT stocking stuffers and can be purchased in any amount! Get yours in-store TODAY!
CHARLOTTE MINI-CON RETURNS
SATURDAY, JANUARY 26TH 2019!!
Charlotte's OLDEST Comic-Book Show returns to the Grady Cole Center on Saturday, January 26th.

Tickets will be $5.00 for Adults and FREE* for anyone 18 and Under!
Get yours HERE!
*Student or State ID required for anyone 15-18 years old.

2019 Charlotte MiniCon Guest List (updates coming soon!)
Thomas Boatwright
Wes Brooks
Chuck Brown
Bridgit Connell

Mason Dickerson
Sanford Greene
John Hairston Jr
Dustin Harbin
Jason Latour
Steve Mannion
Drew Moss
Pat Quinn
Rico Renzi

Stephane Roux
Hoyt Silva
Andy Smith
Brian Stelfreeze
& Many More!

Thank you once again to all the amazing creators, exhibitors, vendors, and fans for another great Heroes Convention! Thanks to all the volunteers who make it possible for our tiny staff to pull off such a large show! We couldn't do it without you! Mark your calendars for HeroesCon 2019, we'll see you June 14-16 next year!





BOOKS SHIPPING THE WEEK OF: DECEMBER 19, 2018

ADVENTURE TIME TP VOL 16 | 14.99
AMAZING SPIDER-MAN #12 | 3.99
AMERICAN CARNAGE #02 | 3.99
AQUAMAN #43 | 3.99
AQUAMAN #43 VAR ED | 3.99
ARCHIES BIG BOOK TP VOL 05 ACTION ADVENTURE | 19.99
ARES IX DARKNESS | 3.99
AVATAR THE LAST AIRBENDER IMBALANCE PART ONE TP | 10.99
AVENGERS TP NO SURRENDER | 34.99
BATMAN #61 | 3.99
BATMAN #61 VAR ED | 3.99
BATMAN EUROPA TP | 16.99
BATMAN KINGS OF FEAR #05 | 3.99
BATMAN TP VOL 08 COLD DAYS | 16.99
BEASTS OF BURDEN WISE DOGS AND ELDRITCH MEN #04 CVR A | 3.99
BEASTS OF BURDEN WISE DOGS AND ELDRITCH MEN #04 CVR B | 3.99
BETTY & VERONICA #01 CVR A LANZ | 3.99
BETTY & VERONICA #01 CVR B BRAGA | 3.99
BETTY & VERONICA #01 CVR C FRANCAVILLA | 3.99
BETTY & VERONICA #01 CVR D MOK | 3.99
BETTY & VERONICA #01 CVR E SAUVAGE | 3.99
BIG TROUBLE IN LITTLE CHINA OLD MAN JACK TP VOL 02 | 16.99
BLACK BADGE #05 FOC LAPHAM INCV | 3.99
BLACK BADGE #05 MAIN & MIX | 3.99
BLACK PANTHER VS DEADPOOL #03 | 3.99
BLACK PANTHER VS DEADPOOL #03 YILDRIM VAR | 3.99
BLOODSHOT RISING SPIRIT #02 CVR A MASSAFERA | 3.99
BLOODSHOT RISING SPIRIT #02 CVR B JONES | 3.99
BLOODSHOT SALVATION TP VOL 03 BOOK OF REVELATIONS | 14.99
BOB LAYTONS IRON MAN ARTIST SELECT HC | 75.00
CAPTAIN AMERICA #06 | 3.99
CAPTAIN MARVEL CAROL DANVERS TP VOL 03 MS MARVEL YEARS | 34.99
CATWOMAN #06 | 3.99
CATWOMAN #06 VAR ED | 3.99
CHAMPIONS ANNUAL #01 | 4.99
CHAMPIONS ANNUAL #01 TARR VAR | 4.99
COLD SPOTS #05 | 3.99
COVER #04 | 3.99
COVER #04 VAR ED | 3.99
CRIMSON LOTUS #02 | 3.99
CYKO KO #03 | 1.50
DAMAGE #12 | 2.99
DAREDEVIL BACK IN BLACK TP VOL 07 | 15.99
DAYGLOAYHOLE QUARTERLY #03 | 6.00
DAYS OF HATE #11 | 3.99
DC MEETS HANNA BARBERA TP VOL 02 | 16.99
DEAD MAN LOGAN #02 | 3.99
DEAD MAN LOGAN #02 1:25 JOHNSON VAR | *
DEFENDERS BEST DEFENSE #01 | 4.99
DEFENDERS BEST DEFENSE #01 YOUNG VAR | 4.99
DEFENDERS BEST DEFENSE #01 1:25 ART ADAMS VAR | *
DEFENDERS BEST DEFENSE #01 1:50 NOWLAN VAR | *
DISNEY AFTERNOON GIANT #02 | 5.99
DISNEY MANGA PIXAR MONSTERS INC GN | 10.99
DOMINO #09 | 3.99
DOOM PATROL TP VOL 02 NADA | 16.99
EXILES #11 | 3.99
EXORSISTERS #03 CVR A LAGACE & PANTAZIS | 3.99
EXORSISTERS #03 CVR B RUIZ & HANANO | 3.99
EXTERMINATION #05 | 4.99
EXTERMINATION #05 HAWTHORNE CONNECTING VAR | 4.99
EXTERMINATION #05 1:10 LARRAZ TEASER VAR | *
EXTERMINATION #05 1:50 COIPEL CLASSIFIED VAR | *
FIREFLY #02 MAIN | 3.99
FIREFLY #02 PREORDER QUINONES VAR | 3.99
FLASH THE SILVER AGE OMNIBUS HC VOL 01 NEW ED | 99.99
FREEDOM FIGHTERS #01 | 3.99
FREEDOM FIGHTERS #01 VAR ED | 3.99
GI JOE A REAL AMERICAN HERO #258 CVR A JOSEPH | 3.99
GI JOE A REAL AMERICAN HERO #258 CVR B ROYLE | 3.99
GI JOE A REAL AMERICAN HERO #258 10 COPY INCV SULLIVAN | *
GIANT SPIDER & ME POST APOCALYPTIC TALE VOL 03 | 12.99
GIDEON FALLS #09 CVR A SORRENTINO & STEWART | 3.99
GIDEON FALLS #09 CVR B O BARR | 3.99
GIDEON FALLS #09 CVR C HERO INITIATIVE VAR | 3.99
HARDCORE #01 | 3.99
HARLEY QUINN #56 | 3.99
HARLEY QUINN #56 VAR ED | 3.99
HELLBLAZER TP VOL 04 THE GOOD OLD DAYS | 16.99
ICEMAN #04 | 3.99
IMMORTAL HULK #08 2ND PTG BENNETT VAR | 3.99
IMPOSSIBLE INC #03 | 3.99
INFINITY WARS #06 | 5.99
INFINITY WARS #06 BROOKS VAR | 5.99
INFINITY WARS #06 GARRON CONNECTING VAR | 5.99
INFINITY WARS FALLEN GUARDIAN #01 | 4.99
INFINITY WARS FALLEN GUARDIAN #01 ZDARSKY VAR | 4.99
INFINITY WARS FALLEN GUARDIAN #01 1:25 DEKAL VAR | *
JAMES BOND 007 #02 CVR A JOHNSON | 3.99
JAMES BOND 007 #02 CVR B SAUVAGE | 3.99
JAMES BOND 007 #02 CVR C HENRY | 3.99
JAMES BOND 007 #02 CVR D LAMING | 3.99
JAMES BOND 007 #02 10 COPY JOHNSON VIRGIN INCV | *
JAZZ LEGEND GN | 19.99
JIM HENSON LABYRINTH CORONATION #09 | 3.99
JIM HENSON LABYRINTH CORONATION #09 PREORDER GODBEY V | 3.99
JOE HILL THE CAPE FALLEN #03 CVR A HOWARD | 3.99
JOE HILL THE CAPE FALLEN #03 CVR B DANIEL | 3.99
JOHN WICK #04 CVR A VALLETTA | 3.99
JOHN WICK #04 CVR B GARRIGA | 3.99
JUDGE DREDD FINAL JUDGEMENT TP | 17.99
JUSTICE LEAGUE #14 | 3.99
JUSTICE LEAGUE #14 VAR ED | 3.99
JUSTICE LEAGUE WORLDS GREATEST HEROES BY ROSS AND DINI TP | 29.99
KILLMONGER #02 | 3.99
KILLMONGER #02 1:25 DEKAL VAR | *
KLAUS AND CRYING SNOWMAN #01 MAIN | 7.99
KLAUS AND CRYING SNOWMAN #01 FOC RAMOS INCV | 7.99
LAZARETTO TP | 16.99
LIFE OF CAPTAIN MARVEL #04 2ND PTG | 3.99
LIFE OF CAPTAIN MARVEL #05 | 3.99
LIFE OF CAPTAIN MARVEL #05 QUINONES VAR | 3.99
LIFE OF CAPTAIN MARVEL #05 1:25 ANDREWS VAR | *
LIGHTSTEP #02 | 3.99
LIVEWIRE #01 CVR A POLLINA | 3.99
LIVEWIRE #01 CVR B TOLIBAO | 3.99
LOEG TEMPEST #03 CVR A ONEILL | 4.99
LUCIFER #03 | 3.99
MAD MAGAZINE #05 | 5.99
MARVEL FEARLESS & FANTASTIC FEMALE SUPER HEROES SAVE WORLD | 16.99
MARVEL KNIGHTS 20TH #04 | 3.99
MARVEL KNIGHTS 20TH #04 ANDREWS CONNECTING VAR | 3.99
MARVEL KNIGHTS 20TH #04 1:25 JAE LEE VAR | *
MARVEL KNIGHTS DAREDEVIL MACK & QUESADA TP PARTS OF A HOLE | 17.99
MARVEL KNIGHTS DAREDEVIL TP UNUSUAL SUSPECTS | 39.99
MARVEL SH ADVENTURES CAPTAIN MARVEL FROST GIANTS #01 | 3.99
MARVEL UNIVERSE BY FRANK MILLER OMNIBUS HC | 75.00
MATTEO HC VOL 01 1914-1915 | 14.99
MIDDLEWEST #02 | 3.99
MIGHTY MORPHIN POWER RANGERS #34 MAIN SG | 3.99
MIGHTY MORPHIN POWER RANGERS #34 PREORDER GIBSON VAR SG | 3.99
MIGHTY MORPHIN POWER RANGERS #34 FOC MERCADO INCV | *
MOON GIRL AND DEVIL DINOSAUR TP VOL 06 | 17.99
MOON KNIGHT EPIC COLLECTION TP FINAL REST | 39.99
MOON KNIGHT LEGACY TP VOL 02 | 19.99
MULTIPLE MAN TP | 15.99
MY LITTLE PONY FRIENDSHIP IS MAGIC #73 CVR A KUUSISTO | 3.99
MY LITTLE PONY FRIENDSHIP IS MAGIC #73 CVR B RICHARD | 3.99
MY LITTLE PONY FRIENDSHIP IS MAGIC #73 10 COPY INCV ZAHLER | *
NEIL GAIMAN AMERICAN GODS MY AINSEL #09 CVR A FABRY | 3.99
NEIL GAIMAN AMERICAN GODS MY AINSEL #09 CVR B MACK | 3.99
NEW CHALLENGERS TP | 16.99
NIGHT MOVES #02 BURNHAM CVR | 3.99
NIGHTWING #55 | 3.99
NIGHTWING #55 VAR ED | 3.99
OLD MAN HAWKEYE #12 | 3.99
OUTCAST BY KIRKMAN & AZACETA #37 | 3.99
OVER GARDEN WALL HOLLOW TOWN #04 MAIN | 3.99
OVER GARDEN WALL HOLLOW TOWN #04 PREORDER HALL VAR | 3.99
PEARL #05 | 3.99
PUNISHER #05 | 3.99
QUEEN OF KENOSHA GN | 14.95
QUINCREDIBLE #02 | 3.99
RAT QUEENS #13 CVR A GIENI | 3.99
RAT QUEENS #13 CVR B VALENTINO & GIENI | 3.99
REGULAR SHOW ORIGINAL GN VOL 06 COMIC CONNED | 14.99
RUMBLE #10 CVR A RUBIN | 3.99
RUMBLE #10 CVR B NIXEY & STEWART | 3.99
RUNAWAYS #16 | 3.99
SCIENCE COMICS POLAR BEARS SC GN | 12.99
SCOOBY DOO WHERE ARE YOU #96 | 2.99
SEASONS BEATINGS #01 | 4.99
SEASONS BEATINGS #01 LATOUR VAR | 4.99
SENTRY TP VOL 01 MAN OF TWO WORLDS | 15.99
SHE-HULK BY CHARLES SOULE TP COMPLETE COLLECTION | 34.99
SHURI #03 | 3.99
SPARROWHAWK #03 | 3.99
SPAWN #292 CVR A MATTINA | 2.99
SPAWN #292 CVR B MATTINA | 2.99
SPAWN #292 CVR C MCFARLANE | 2.99
SPIDER-GEDDON #05 | 3.99
SPIDER-GEDDON #05 IN HYUK LEE CONNECTING VAR | 3.99
SPIDER-GEDDON #05 1:25 SILVA VAR | *
SPIDER-GEDDON #05 1:50 DEL REY VAR | *
STAR WARS ADVENTURES #16 CVR A PINTO | 3.99
STAR WARS ADVENTURES #16 CVR B FLOREAN | 3.99
STAR WARS DARTH VADER #25 | 4.99
STAR WARS DARTH VADER #25 1:25 DELLOTTO VAR | *
STAR WARS SOLO ADAPTATION #03 | 3.99
STEVEN UNIVERSE ONGOING #23 | 3.99
STEVEN UNIVERSE ONGOING #23 PREORDER CHIU VAR | 3.99
SUKEBAN TURBO #02 SANTOS CVR | 3.99
TANK GIRL ACTION ALLEY #01 CVR A PARSON | 3.99
TANK GIRL ACTION ALLEY #01 CVR B ACTION FIGURE | 3.99
TANK GIRL ACTION ALLEY #01 CVR C STAPLES | 3.99
TANK GIRL ACTION ALLEY #01 CVR D PARSON ARTIST ED | 3.99
TEEN TITANS #25 | 4.99
TEEN TITANS #25 VAR ED | 4.99
THOR #08 | 3.99
THOR #08 ANDREWS VAR | *
THOR TP VOL 01 GOD OF THUNDER REBORN | 17.99
TMNT ADVENTURES TP VOL 16 | 19.99
TMNT ONGOING #89 CVR A DIALYNAS | 3.99
TMNT ONGOING #89 CVR B EASTMAN | 3.99
TMNT ONGOING #89 10 COPY INCV EDWARDS | *
TMNT URBAN LEGENDS #08 CVR A FOSCO | 3.99
TMNT URBAN LEGENDS #08 CVR B FOSCO & LARSEN | 3.99
TMNT URBAN LEGENDS #08 10 COPY INCV EASTMAN | *
TRANSFORMERS BUMBLEBEE GO FOR THE GOLD | 3.99
TRUE BELIEVERS FANTASTIC FOUR BLASTAAR #01 | 1.00
TRUE BELIEVERS FANTASTIC FOUR FRIGHTFUL FOUR #01 | 1.00
TRUE BELIEVERS FANTASTIC FOUR KLAW #01 | 1.00
TRUE BELIEVERS FANTASTIC FOUR RONAN & KREE #01 | 1.00
UNCANNY X-MEN #06 | 3.99
UNCANNY X-MEN #06 1:25 RIBIC VAR | *
VENOM FIRST HOST TP | 15.99
WALK THROUGH HELL #06 | 3.99
WARNING #02 | 3.99
WEAPON H #11 | 3.99
WEEGEE SERIAL PHOTOGRAPHER GN | 18.00
WEST COAST AVENGERS #06 | 3.99
WILL EISNER SPIRIT CORPSE MAKERS HC | 19.99
WITCH HAMMER OGN | 19.99
WITCHER #01 OF FLESH & FLAME | 3.99
WONDER WOMAN TP VOL 07 AMAZONS ATTACKED | 19.99
X-O MANOWAR (2017) #22 CVR A ROCAFORT | 3.99
X-O MANOWAR (2017) #22 CVR B QUAH | 3.99
X-O MANOWAR (2017) #22 CVR C JOTHIKUMAR | 3.99
ZORRO LEGENDARY ADVENTURES #01 MAIN CVR | 3.99
* limited quantities, check for availability