FRIDAY :: APRIL 18, 2014


HEROESCON 2014 GUEST LIST UPDATE!

FREE COMIC BOOK DAY @HEROES!

NEW RELEASES FOR APRIL 23, 2014

Welcome to another HUGE HeroesCon guest list update! We hope you can join us for 3 days of everything we love about comic books along with the people who make them at the Charlotte Convention Center June 20-22, 2014. Tickets for Heroes Convention 2014 are on sale now!
CREATORS! Artists Alley tables are still available but they are going fast! Reserve your space today!
Andy Belanger - Artist: Black Church, Kill Shakespeare, Bottle of Awesome


Joel Carroll - Artist: Li'l Sonja, Cuttle & Chirp, Skullkickers, Topaz, Flight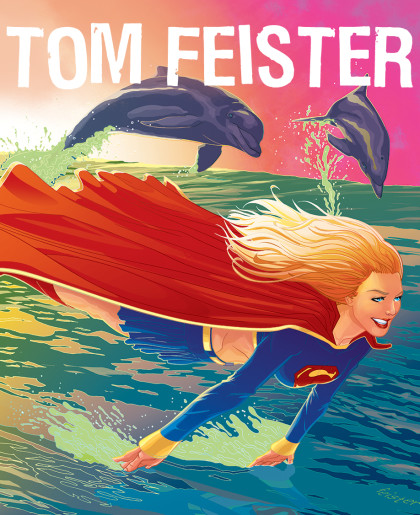 Tom Feister - Artist: GI JOE, Ex Machina, The Awesomes

Joe Harris - Writer: X-Files, Ghost Projekt, Wars in Toyland, Spontaneous
Clayton Henry - Artist: Uncanny X-men, Incredible Hercules, Archer and Armstrong
Sandy Jarrell - Artist: Batman '66, Meteor Men, Unfair



Brad McGinty - Artist: GLORP Gum, Adventure Time, Regular show, Batlle Zoo


Babs Tarr - Artist: Bosozoku Sailor Scouts, Lady Knights//Women Warriors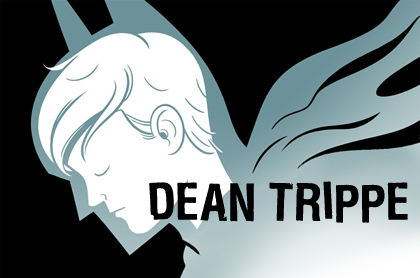 Dean Trippe - Artist: Something Terrible, Power Lunch, Butterfly, Project: Rooftop


Brett Weldele - Artist: Surrogates, Pariah, Spontaneous, The Light, Southland Tales
ALSO ADDED TODAY!: Natalie Andrewson, Duane Ballenger, J Chris Campbell, Jamie Cosley, Jared Cullum, Scott Fogg, Jason Horn, Alex Saviuk, Matthew D Smith, James Tynion IV, Wayne Vansant, Tim Vigil
Heroes Convention takes place in Charlotte, North Carolina, June 20-22 2014. Get your 3 day passes today! The full guest list (so far) is here.



Free Comic Book Day 2014 @ Heroes is going to be our best yet! Come out on May 3rd to meet great comic artists, get free comics and have a great time with your pals at Heroes Aren't Hard To Find! Check out our awesome guest list below and please save the date!
Please let us know you're coming and help spread the word on our Facebook Event page!

Doors open at 10 am. Creators will be signing from 1PM to 5PM (or longer at the creators' discretion)

NATALIE ANDREWSON - Artist: Mamuna, Meanwhile

CHRIS BRUNNER - Artist: Loose Ends, Batman, Sundowners, The Ride

BRIDGIT CONNELL- Cartoonist: Brother Nash

SHAWN CRYSTAL - Artist: Deadpool, Fantomex, Archer & Armstrong

JEREMY DALE - Writer/Artist: Skyward

SANFORD GREENE - Artist: Rotten Apple, Deadpool, Wonder Girl

JOHN HAIRSTON JR - Painter

DUSTIN HARBIN - Cartoonist: Boxes, Diary Comics

JASON LATOUR - Writer: Wolverine & The X-Men, Winter Soldier, Loose Ends Artist: Southern Bastards, B.P.R.D., Django Unchained

JACKIE LEWIS - Artist: Play Ball

JAY POTTS - Writer/Artist: World of Hurt, Atomech

BUDD ROOT - Writer/Artist: Cavewoman

ANDY RUNTON - Writer/Artist: Owly

HOYT SILVA - Artist: Quatermain: Ghosts of the Nzadi

BRIAN STELFREEZE - Artist: Day Men, Domino, Matador, Batman: Shadow of the Bat

NOTE that free sketches are at the discretion of the artists, and are not guaranteed.

BOOKS SHIPPING THE WEEK OF: APRIL 23, 2014
24 #01| $3.99
24 #01 SUBSCRIPTION PHOTO VAR| $3.99
24 #01 10 COPY INCV| *
7TH SWORD #01| $3.99
7TH SWORD #01 SUBSCRIPTION VAR| $3.99
ALL NEW INVADERS #04| $3.99
ALL NEW SOULFIRE #04 DIRECT MARKET CVR A| $3.99
ALL NEW SOULFIRE #04 DIRECT MARKET CVR B| $3.99
ALL NEW SOULFIRE #04 DIRECT MARKET CVR C| $3.99
ALL NEW SOULFIRE #04 DIRECT MARKET CVR D| $3.99
ALL NEW X-MEN #23 2ND PTG KEOWN VAR ANMN| $3.99
ALL STAR WESTERN #30| $3.99
AQUAMAN #30| $2.99
AQUAMAN #30 1:25 VAR ED| *
ASH & THE ARMY OF DARKNESS #06| $3.99
ASH & THE ARMY OF DARKNESS #06 CALERO SUBSCRIPTION VAR| $3.99
AVENGERS UNDERCOVER #03| $2.99
BATMAN ETERNAL #03| $2.99
BATMAN SUPERMAN #09| $3.99
BATMAN SUPERMAN #09 COMBO PACK| $4.99
BATMAN SUPERMAN #09 1:25 VAR ED| *
BETTY & VERONICA #270 CHIBI TEA PARTY VAR CVR| $2.99
BETTY & VERONICA #270 REG CVR| $2.99
BLEEDING COOL MAGAZINE #09| $4.99
BO PLUSHY GANGSTA #02| $3.99
BO PLUSHY GANGSTA #02 BALABANOV VAR| $3.99
BOOKS OF MAGIC TP NEW ED| $16.99
BRAVEST WARRIORS #19 MAIN CVRS| $3.99
BRAVEST WARRIORS #19 15 COPY INCV ADAMS VAR| *
BUFFY THE VAMPIRE SLAYER SEASON 10 #02 ISAACS VAR| $3.50
BUFFY THE VAMPIRE SLAYER SEASON 10 #02 MAIN CVR| $3.50
BUNKER #02 2ND PTG| $3.99
BUNKER #03| $3.99
CAPTAIN MARVEL #01 2ND PTG LOPEZ VAR ANMN| $3.99
CATWOMAN #30| $2.99
CITY THE MIND IN THE MACHINE #03| $3.99
CITY THE MIND IN THE MACHINE #03 SUBSCRIPTION VAR| $3.99
COMIC SHOP NEWS #1401| FREE!!!
CONAN AVENGER #01| $3.50
CROSSED ANNUAL 2014| $5.99
CROSSED BADLANDS #52| $3.99
DANGER GIRL MAY DAY #01| $3.99
DANGER GIRL MAY DAY #01 SUBSCRIPTION VAR| $3.99
DAREDEVIL #02| $3.99
DAREDEVIL #02 1:20 CAPTAIN AMERICA TEAM UP VAR ANMN| *
DAREDEVIL #02 1:50 CHO VAR| *
DEAD BODY ROAD #05| $2.99
DEAD BOY DETECTIVES #05| $2.99
DEADLY CLASS #02 2ND PTG| $3.50
DEADMAN TP VOL 05| $16.99
DEXTER DOWN UNDER #03| $3.99
DISTANT SOIL TP VOL 02 THE ASCENDANT| $16.99
DUFFMAN ADVENTURES #01| $3.99
DUNGEONS & DRAGONS FORGOTTEN REALMS OMNIBUS TP VOL 01| $29.99
EC ARCHIVES WEIRD FANTASY HC VOL 01| $49.99
ELEKTRA #01| $3.99
ELEKTRA #01 1:50 RIVERA VAR| *
ELEKTRA #01 1:75 SIENKIEWICZ VAR ANMN| *
ELTINGVILLE CLUB ONE SHOT| $3.99
ETERNAL WARRIOR #08 REG LAROSA| $3.99
EVIL EMPIRE #02| $3.99
FANTASTIC FOUR #03| $3.99
FANTASTIC FOUR #03 1:50 JONES VAR| $3.99
FATHOM KIANI VOL 3 #02 DIRECT MARKET CVR A| $3.99
FATHOM KIANI VOL 3 #02 DIRECT MARKET CVR B| $3.99
FIVE GHOSTS #11| $2.99
FLASH #30| $2.99
FLASH #30 1:25 VAR ED| *
FUSE #03| $3.50
FUSE #03 CVR B MCELVIE| $3.50
GAME OF THRONES #20| $3.99
GEORGE ROMEROS EMPIRE OF DEAD ACT ONE #04| $3.99
GHOSTED #09| $2.99
GI JOE A REAL AMERICAN HERO #201| $5.99
GI JOE A REAL AMERICAN HERO #201 10 COPY INCV| *
GODZILLA RULERS OF THE EARTH #11| $3.99
GODZILLA RULERS OF THE EARTH #11 10 COPY INCV| *
GRAVEL COMBAT MAGICIAN #03| $3.99
GREEN LANTERN HC VOL 04 DARK DAYS (N52)| $24.99
GREEN LANTERN TP VOL 03 THE END (N52)| $19.99
GUARDIANS OF GALAXY #12 2ND PTG DEODATO VAR ANMN| $3.99
GUARDIANS OF GALAXY #14| $3.99
HACKTIVIST #04| $3.99
HALO ESCALATION #05| $3.99
HARBINGER #22 ORDERALL MONTOYA| $3.99
HARBINGER #22 REG WALSH| $3.99
HEROBEAR AND KID SAVING TIME #01| $3.99
IRON PATRIOT #02| $3.99
JACK HAMMER #03| $2.99
JACK HAMMER #03 TAYLOR VAR| $3.99
JUSTICE LEAGUE DARK #30 (EVIL)| $3.99
JUSTICE LEAGUE DARK #30 1:25 VAR ED (EVIL)| *
JUSTICE LEAGUE UNITED #0 (EVIL)| $3.99
JUSTICE LEAGUE UNITED #0 COMBO PACK (EVIL)| $4.99
JUSTICE LEAGUE UNITED #0 1:50 VAR ED (EVIL)| *
JUSTICE LEAGUE UNITED #0 BLANK VAR ED | *
LADY RAWHIDE #05| $3.99
LARFLEEZE #10| $2.99
LAZARUS #08| $2.99
LETTER 44 #06| $3.99
MAD MAGAZINE #527| $5.99
MANHATTAN PROJECTS #20| $3.50
MARVEL UNIVERSE ULTIMATE SPIDER-MAN #25 SYU| $2.99
MASS EFFECT FOUNDATION #10| $3.99
MASSIVE #22| $3.50
MICE TEMPLAR IV LEGEND #09 CVR A OEMING| $3.50
MICE TEMPLAR IV LEGEND #09 CVR B SANTOS & FREE| $3.50
MIDAS FLESH #05| $3.99
MIND MGMT #21| $3.99
MMW AMAZING SPIDER-MAN HC VOL 16| $69.99
MY LITTLE PONY FIREFLY W / BOOK| $9.95
ORIGINAL SIN #0| $3.99
ORIGINAL SIN #0 1:50 RIVERA VAR| *
OVER EASY HC| $24.95
PEANUTS VOL 2 #17| $3.99
POPEYE CLASSICS ONGOING #21| $3.99
POWERS BUREAU #09| $3.95
PROTECTORS INC #06| $2.99
RED LANTERNS #30| $2.99
REGULAR SHOW #12 MAIN CVRS| $3.99
REGULAR SHOW #12 15 COPY INCV MORRIS VAR| *
RO BUSTERS DISASTER SQUAD OF DISTINCTION TP| $14.99
ROBOTECH VOLTRON #03| $3.99
ROGUE TROOPER #03| $3.99
ROGUE TROOPER #03 SUBSCRIPTION VAR| $3.99
SAMURAI JACK CLASSICS TP VOL 02| $19.99
SAVAGE WOLVERINE #17| $3.99
SAVAGE WOLVERINE TP VOL 01 KILL ISLAND| $19.99
SAVIORS #04| $2.99
SECRET AVENGERS TP VOL 03 HOW TO MAIM MOCKINGBIRD| $17.99
SECRET ORIGINS #01| $4.99
SECRET ORIGINS #1 1:25 VAR ED| *
SHADOW NOW #06| $3.99
SHADOW NOW #06 WORLEY SUBSCRIPTION VAR| $3.99
SHELTERED #08| $2.99
SHERLOCK HOLMES MORIARTY LIVES #03| $3.99
SHOTGUN WEDDING #04| $3.99
SKULLKICKERS #26| $3.50
SKYWARD TP VOL 02 STRANGE CREATURES| $8.99
SOMEPLACE STRANGE HC| $19.99
SONIC THE HEDGEHOG #259 REG CVR| $2.99
SONIC THE HEDGEHOG #259 SEGA VAR CVR| $2.99
SOVEREIGN #02| $2.99
STAR SLAMMERS REMASTERED #02 SUBSCRIPTION VAR| $3.99
STAR TREK ONGOING #32| $3.99
STAR TREK ONGOING #32 SUBSCRIPTION VAR| $3.99
STAR WARS LEGACY II #14| $2.99
STEED & MRS PEEL TP VOL 03| $14.99
SUPERIOR SPIDER-MAN TEAM UP #12| $3.99
SUPERMAN #30 (DOOMED)| $2.99
SUPERMAN #30 1:25 VAR ED (DOOMED)| *
TEEN TITANS #30| $3.99
TEEN TITANS #30 1:25 VAR ED| *
TEEN TITANS GO #03| $2.99
THANIEL #02| $3.99
THIEF OF THIEVES #20| $2.99
THOR BY WALTER SIMONSON TP VOL 05| $29.99
THUNDER AGENTS #07 SUBSCRIPTION VAR| $3.99
THUNDERBOLTS #25| $2.99
TMNT ADVENTURES TP VOL 07| $19.99
TMNT NEW ANIMATED ADVENTURES #10| $3.99
TMNT NEW ANIMATED ADVENTURES #10 10 COPY INCV| *
TMNT ONGOING #33| $3.99
TMNT ONGOING #33 10 COPY INCV| *
TOMB RAIDER #03| $3.50
TRANSFORMERS ROBOTS IN DISGUISE #28 DAWN O/T AUTOBOTS| $3.99
TRANSFORMERS ROBOTS IN DISGUISE #28 SUBSCRIPTION VAR| $3.99
TRANSFORMERS ROBOTS IN DISGUISE #28 10 COPY INCV| *
UBER #11| $3.99
UNCANNY AVENGERS #19| $3.99
UNCANNY AVENGERS #19 1:50 ALESSIO VAR| *
UNDERTOW #03 CVR A TRAKHANOV| $2.99
UNDERTOW #03 CVR B CHURILLA| $2.99
VAMPLETS UNDEAD PET SOCIETY #01 MAIN CVR| $3.99
WALKING DEAD #126| $2.99
WALT DISNEY DONALD DUCK HC VOL 05 TRAIL O/T UNICORN| $29.99
WALT DISNEY UNCLE SCROOGE HC VOL 01 POOR OLD MAN| $29.99
WARLORD OF MARS #35| $3.99
WESTWARD #07| $3.50
WHAT IF AGE OF ULTRON #04| $3.99
WHAT IF AGE OF ULTRON #04 KOWALSKI VAR| $3.99
WITCHER #02| $3.99
X-FILES SEASON 10 HC VOL 02| $24.99
X-MEN LEGACY TP VOL 04 FOR WE ARE MANY| $15.99
X-MEN ORIGIN STORY YR HC| $9.99
ZERO #07 CVR A MULLER & TAYLOR| $2.99
ZERO #07 CVR B PHILLIPS & MULLER| $2.99

* limited quantities, check for availability