FRIDAY :: SEPTEMBER 24, 2021



HEROES IS ON THE ROAD THIS WEEKEND!
SHELTON AND SETH HIT THE ROAD THIS WEEKEND FOR THE 25TH ANNUAL BIG APPLE COMIC CON AT THE NEW YORKER HOTEL!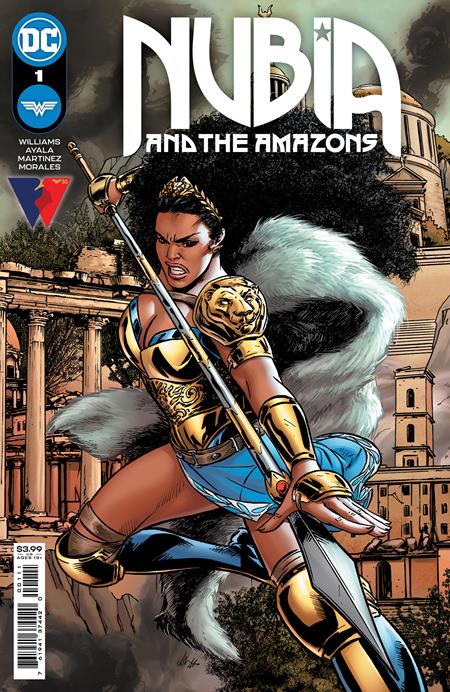 IN-STORE SIGNING WITH
"NUBIA AND THE AMAZONS" WRITER STEPHANIE WILLIAMS, OCTOBER 20, 2021
RESERVE YOUR COPY BY SEPTEMBER 24, SEND AN
EMAIL TO [email protected]

GIANT-SIZE CHARLOTTE
MINI-CON, NOVEMBER 6-7, 2021
NEW GUEST ANNOUNCEMENTS OUT TODAY!
HOTEL RATE NOW IN EFFECT!!
MORE INFORMATION BELOW! TICKETS ON SALE NOW!
HEROESCON 2020 and 2021 TICKET HOLDERS + 18 AND UNDER GET IN FOR FREE! MORE GUEST ANNOUNCEMENTS NEXT WEDNESDAY!

HEROES SAFE SHOPPING GUIDELINES!
WE HATE IT TOO...BUT, DUE TO THE RECENT SURGE IN DELTA-VARIANT CASES IN THE CHARLOTTE AREA, AND THE CHARLOTTE MASK MANDATE, OUR MASK POLICY IS BACK IN EFFECT UNTIL FURTHER NOTICE. WE ASK THAT EVERYONE WEAR A MASK WHILE SHOPPING IN OUR STORE.

HEROESCON WILL RETURN JUNE 24-26, 2022!
THE HEROES CONVENTION WILL CELEBRATE ITS 40TH ANNIVERSARY JUNE 24-26, 2022! TICKETS ON SALE NOW!

HEROES CAN SHIP ANYTHING TO ANYWHERE!
CALL OUR STORE AT 704-375-7462 BETWEEN THE HOURS OF 10AM-7PM OR SEE MORE INFORMATION ON OUR BLOG!
YOU CAN PLACE ORDERS BY CALLING OUR STORE AT 704-375-7462 OR BY EMAIL TO:
her[email protected]

HEROES HOURS:
MONDAY-TUESDAY; THURSDAY-SATURDAY: 10AM-7PM
WEDNESDAY: 10AM-9PM
SUNDAY: 1PM-6PM
NEW RELEASES FOR SEPTEMBER 29, 2021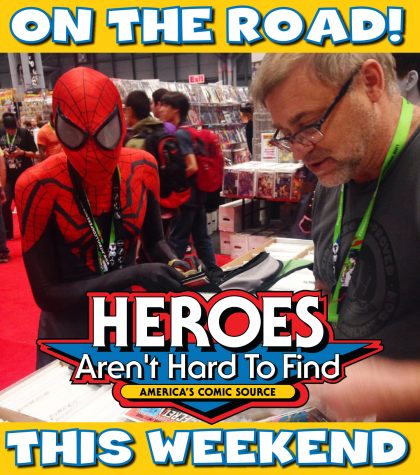 SHELTON & SETH
HEAD TO NEW YORK CITY
FOR THE 25TH ANNUAL
The Wyndham New Yorker Hotel
481 8th Avenue at 34th St.
New York, NY 10001
Saturday, September 25, 10am – 7pm
Sunday, September 26, 10am – 6pm
Early Admission for both events is at 9am
Saturday, Sept. 25, 2021:
General Admission – $30.00
VIP Early Admission – $75.00
2-Day General Admission Pass – $45.00
Children 13 and under – $15.00
Kids 9 and under – FREE!
Sunday, Sept. 26, 2021:
General Admission – $25.00
Early Admission – $50.00
Children under 13 – $10.00
Kids 9 and under – FREE!
All US Military personnel and NYC municipal employees – $20.00

IN-STORE SIGNING!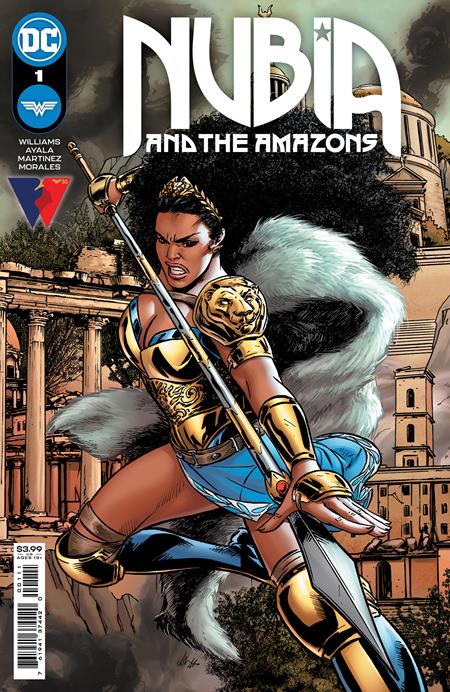 Writer STEPHANIE WILLIAMS of the New DC Title
"NUBIA AND THE AMAZONS"
will be signing at Heroes Aren't Hard to Find
Wednesday, October 20, 2021
2pm-5pm

If you would like to reserve a copy of "Nubia and the Amazons #1" in advance, please send an email to [email protected] to confirm your copy!

Be sure to follow Stephanie on Instagram @steph_i_will

Heroes Aren't Hard to Find
, home of the
Heroes Convention
, is excited to return to the world of Comic-Book Conventions by bringing you the…

Coming to the Charlotte Convention Center:
Saturday, November 6: 10AM-6PM Sunday, November 7: 10AM-4PM
This show will feature 80,000 Sq Ft of the BEST COMIC BOOK DEALERS in the country, as well as a curated Artist Alley hosting some of the industry's greatest!
This event will be a Comic-Book Collector's DREAM!! A room FILLED with comic books from every generation of the medium!
This show is a "GIANT-SIZE" version of our long-running CHARLOTTE MINI-CON, not to be confused with the MUCH LARGER Heroes Convention. As a smaller show, we will not be hosting panels or additional programming during this event. We will return with incredible panels and additional programming for the 40th Anniversary Heroes Convention, returning next June 2022.
The GIANT-SIZE CHARLOTTE MINI-CON is all about the COMIC-BOOKS! We hope you will join us for this GIANT-SIZE "old-school" Comic-Convention!

There are TWO TICKET OPTIONS for the Giant-Size Charlotte Mini-Con:
$10.00* – SATURDAY (includes BONUS SUNDAY admission!)
KIDS 18 & UNDER = FREE (must register for ticket)
*TICKETS ARE NON-REFUNDABLE
___
HEALTH AND SAFETY MEASURES:
The GIANT-SIZE CHARLOTTE MINI-CON will observe ANY & ALL recommended safety guidelines deemed necessary by the Charlotte Convention Center, the CDC, and/or City and State Officials.

This may include, but is not limited to: Providing a negative COVID test within 3 days of entry, proof of vaccination status, mask mandates, and social distancing requirements.

Per current CDC recommendations, any unvaccinated individuals should wear a mask covering nose and mouth when attending indoor social events.

---


HOTELS:
We have a GIANT-SIZE CHARLOTTE MINI-CON Room Rate in effect at the WESTIN CHARLOTTE for anyone who would like to book a room for the weekend!
The Westin is located across the street from the Charlotte Convention Center and, if construction goes as scheduled, there will be a skyway bridging the Westin to the Charlotte Convention Center by November!
The rate is $209.00/night and can be booked directly here.
—
ATTENTION HEROESCON 2020 and 2021
TICKET HOLDERS!!
If you purchased a ticket for the 2020 or 2021 Heroes Convention before April of 2021, your HeroesCon ticket will automatically get you into both days of the GIANT-SIZE CHARLOTTE MINI-CON as an extra added bonus! You will NOT need to purchase an additional ticket for the Giant-Size Charlotte Mini-Con, this event is included with your existing HeroesCon 2022 ticket!

We appreciate your continued support over the past year and hope that you will come out and enjoy this exciting bonus event!
—
CREATORS APPEARING IN ARTIST ALLEY:
Mark Bagley
Chuck Brown
Steve Epting
Michael Golden
Sanford Greene
Matt Kindt
Budd Root
Andy Smith
Wilfredo Torres
Stephanie Williams
Renée Witterstaetter

MORE FEATURED GUEST ANNOUNCEMENTS COMING NEXT WEDNESDAY!!!

2 Jerkz & A Comic
A. Pennyworth's Comics
ACME Comics
All American Comics & Collectibles
Allen's Comics
Almost Anything
Amazing Heroes, LLC
B + C Collectibles
Bedrock City Comic Co.
Bill's Books & More
Black Dog Collectables
Bona Fide Comics
Boom Pop Comics
Borderlands Comics & Games
Brett Carreras
Burke Street Comics
Buzz Comics + Beardy Weirdy Comics
Buzzard Brothers Comics
Cards, Comics & Collectibles
Carolina Comic Book Club
CBCS – Comic Book Certification Services
Checkle Comics and Collectibles
Chris Foss Rare Comics & Collectibles
Coin-Op Comics & Cards
Comic Baron + MayBarry Comics
Comic Box
Comic Whiz
Comic-Central.com
ComicsWanted.com
Cunningham's Comics
Dale Moody
Dale Roberts Comics
Dave's Comics & Cards
David Burns w/David Shankle & Arex Crooke
Dawn Carter
Dimension Decals
Ditko Club
DJ's Decals
DT Comics
Earl Shaw's Comics
Eastbrook Collection
Eastgate Comics
Echo Base Comics
Ence Gaming
Fallout Comics
Fanboy Collectibles & Comics
FantaCo Enterprises LLC
Fearless Readers
FINE Comics
Fine Print Shoppe
Fortress Comics
Foy's Toys + Rick Carter
Frank's Cool Stuff
Get Some Game
GoCollect.com
Golden Memories
Groundbreaking Comics
Hair Klaudt
Half Gringo Comix + Popculture Playground
Harley Yee Rare Comics
Heritage Auctions
Heroes Aren't Hard to Find
Hey Kids! Comics!
Hometown Comics & Games
J & B Comics
Jason Hamlin
Joe Lisi
Mario's Comics
Moving Pictures Comics and Collectibles
Murph's Comics
Mustache Mayhem Comics
Needless Toys & Collectibles
New Force Comics
Painted Visions
Park Circle Comics
R & C Comics and Collectibles
Rebel Base Comics & Toys
Richard Fortenberry
Shero Productions
Smasher's Comics
Splatoys
Ssalefish Comics
St Clair Comics
Star City Comics & Games
Starbase Atlanta
Stay Tooned! Studio
Stormcrow Comics
Supah! Comics
Tall Stories
The Tangled Web
The Source
TNT Comics
Tomorrow's Treasures
Untamed Worlds
Updog Comics
World of Strange
Worldwide Comics
—

PARKING:

The landscape surrounding the Charlotte Convention Center has changed over the past two years. Parking areas that may have existed the last time you visited may no longer be available. There are paid parking lots in the surrounding area of the Charlotte Convention Center. You can see a map of parking here: http://s3.amazonaws.com/crva.com/uploads/CLT_CCC-Parking_Map_Updated_June2019.pdf

LIGHT RAIL:

You might also consider utilizing the Charlotte Light Rail which makes a stop next to the Charlotte Convention Center at the Westin Charlotte. https://charlottenc.gov/cats/rail/Pages/routes.aspx

—

COSTUMES:

While costumes are welcome, please note that we will not be hosting a Costume Stage or a Costume Contest during this event. Please make sure that any props associated with a costume meet the conditions of the Charlotte Convention Center's Weapons Policy.

—

CHARLOTTE CONVENTION CENTER WEAPONS POLICY:

Concealed weapons are strictly prohibited in the Convention Center.

The Charlotte Convention Center prohibits the possession, sale, and distribution of any item that may be considered a "dangerous weapon" on its premises. "Dangerous Weapons" are defined as: "Any object or device designed or intended to be used to inflict serious injury upon persons or property; including, but not limited to: firearms, knives of any kind, razors and razor blades, metallic knuckles, clubs, blackjacks and nightsticks, dynamite cartridges, bombs, grenades, mines and any other type of explosive, as well as loaded canes." (City Code 1961 § 13-38.1; Ord. No. 545, § 1, 8-11-80)

In compliance with the aforementioned regulations, the following items are not permitted for sale, in the possession of persons, or on the premises of the Charlotte Convention Center during the hours of the Giant-Size Charlotte Mini-Con:
Firearms of any kind, including air-soft and other projectiles
Metal Swords (unsharpened or otherwise) • Knives (unsharpened or otherwise)
Throwing Stars (unsharpened or otherwise) • Darts (unsharpened or otherwise)
Brass Knuckles • Nunchaku, Blackjacks, Nightsticks, and Batons
Sais, Kamas, Hatchets, Tomahawks, Axes, Stylized Blades (ex: Wolverine-style Claws) • Fireworks (of any kind)
Any and all costume prop weapons are subject to inspection, approval, and tagging by the CMPD and the Security Officers of the Charlotte Convention Center. No exceptions.

—

EXHIBITING AT THE GIANT-SIZE CHARLOTTE MINI-CON:

Space at the GIANT-SIZE CHARLOTTE MINI-CON is curated and limited.
If you are a Comic-Book dealer interested in setting up, please send an email to [email protected] to be added to our waiting list for dealer space.


Due to the recent surge in cases of the COVID-19 DELTA VARIANT across the nation, and with increasing numbers of cases being reported in the Charlotte and surrounding areas, Heroes Aren't Hard to Find will require that ALL CUSTOMERS, regardless of vaccination status, WEAR A MASK while shopping inside our store until further notice.
TRUST US, we don't like it anymore than you do, but it's the RIGHT THING TO DO.
Not just for us, but for our customers, and for the kids that shop in our store who are not currently eligible for vaccinations.
We encourage everyone to GET VACCINATED.
Here is a list of vaccination sites for the Charlotte and surrounding areas:
Atrium Health
Atrium Health Vaccination Events
CVS
Novant Health
Oakhurst Pharmacy
Walgreens
Vaccine FAQ from the NCDHHS
Our entire staff is fully vaccinated and will be wearing masks until further notice as well.
We will keep our capacity to 100% unless instructed otherwise.
We still recommend that you put reasonable distance between yourself and others while shopping, because let's face it, THAT'S JUST GOOD MANNERS.
—
CONTINUED SAFE SHOPPING GUIDELINES:
We will provide hand sanitizer for you to use upon entering and exiting the store.

Please be respectful of social distance and personal space while in our store.
That's just common sense. Don't crowd others while shopping, it's creepy.

Staff will continue to sanitize and wash our hands as often as possible.

WE ASK THAT ANYONE WHO FEELS UNWELL TO PLEASE STAY HOME. (This includes our staff!)
That is ALSO good common sense. If you feel unwell, STAY HOME!

WE CAN SHIP!!
We can ship to anyone, anywhere! (Well, anywhere that USPS or UPS delivers…so maybe not SPACE??)

OUR HOURS UNTIL FURTHER NOTICE:
Monday-Tuesday & Thursday-Saturday: 10am-7pm
Wednesday: 10am-9pm
Sunday: 1pm-6pm

Please follow us on Facebook, Instagram, Twitter or sign up for our Newsletter for regular updates!
Please feel free to call us at 704-375-7462 or email us at

[email protected]

with any questions!

We appreciate your business and continued support!
– Your Friends at HEROES AREN'T HARD TO FIND
SHIPPING INFORMATION:
We are happy to SHIP to anyone who would like make those arrangements at this time.
Here's how to arrange that:
Please call our store at 704-375-7462 between the hours of 10am-7pm, or email us at

[email protected]

with a list of books you would like us to ship to you.
You can find the last 5 weeks of New Releases on our website here: http://www.heroesonline.com/new-releases/, if you need recommendations!
Shipping costs are based on weight.
If you would like to order comic-collecting supplies (ie: Comic Boxes, Bags, Boards, etc) to have shipped, we can do that too!
Supplies are subject to shipping freight. You can find our supply options listed here:
http://www.heroesonline.com/supplies/
We will invoice you via email for payment.
If you would prefer to make payment via PayPal, we can arrange that as well. Please call or email for details.
Please make sure that we have your complete and correct shipping address.
Enjoy your order!!



THE HEROES CONVENTION
WILL RETURN JUNE 24-26, 2022!


June 24-26, 2022 will mark the 40th Anniversary of the Heroes Convention!
You know that after TWO YEARS of pandemic handcuffs, we will pull out ALL THE STOPS to make the 2022 HeroesCon one FOR THE AGES!
ALL 2020/2021 HeroesCon Tickets, Artist Alley Tables and Exhibitor Booth Reservations have automatically transferred to the 2022 Heroes Convention at this time.

We have LOTS of exciting announcements to come over the next 9+ months, and we can't wait for you to see what we've got in store!!
HeroesCon 2022 Hotel Rate Available NOW!!
We appreciate you and your continued support and we THANK YOU for being a part of the
HEROESCON FAMILY.
Shelton Drum
Owner: Heroes Aren't Hard to Find & Heroes Convention
[email protected]
Karla M. Southern
Heroes Event, Media & Creative Coordinator
[email protected]
Seth Peagler
Heroes Operations Manger
[email protected]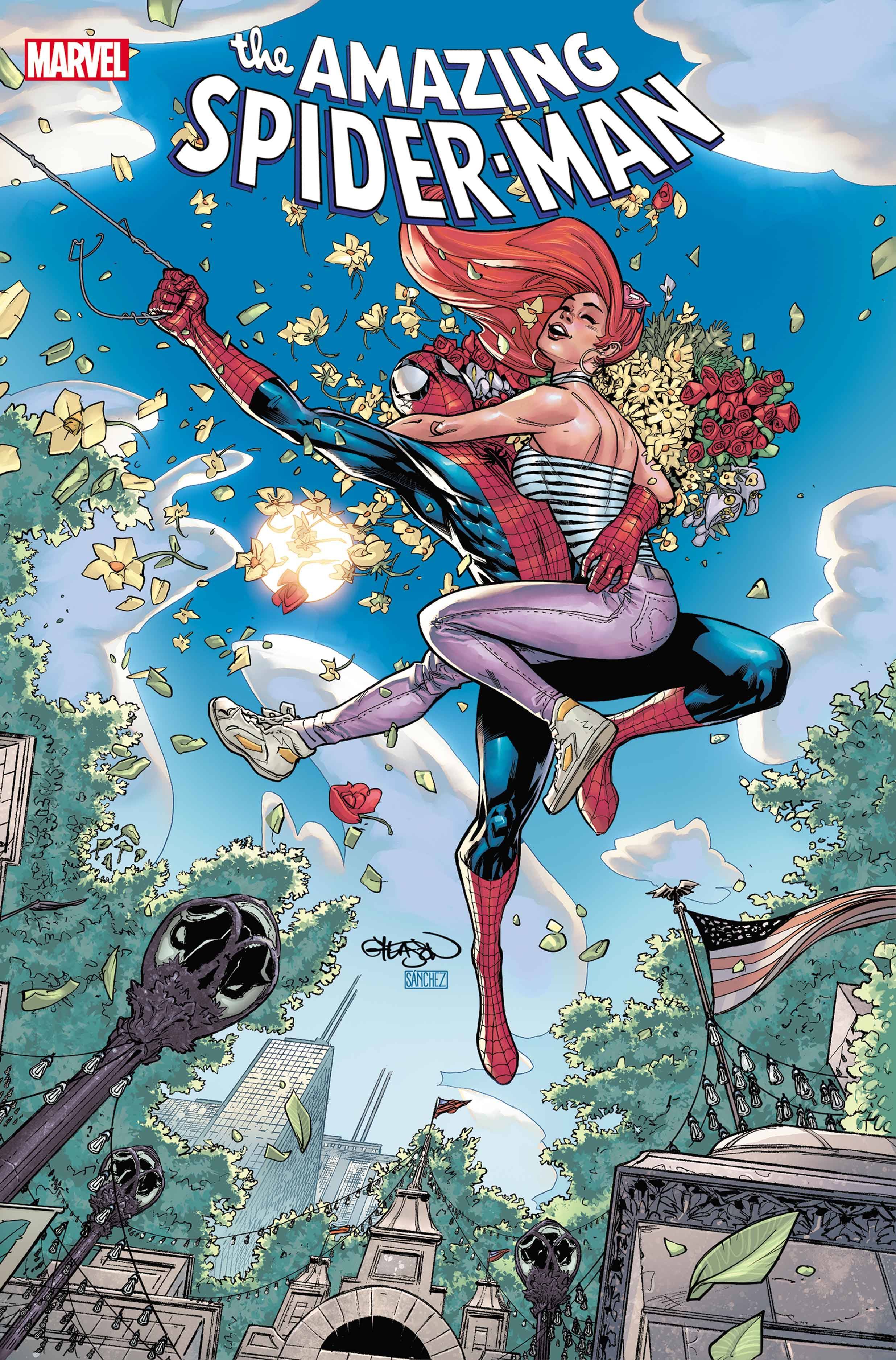 AMAZING SPIDER-MAN #74





MARVEL COMICS


(W) Nick Spencer (A) Patrick Gleason, More (CA) Patrick Gleason

LAST NICK SPENCER ISSUE WITH LOTS OF AMAZING COVERS!!
It's AMAZING SPIDER-MAN #875, and the whole ASM team is coming together to bring you a massive issue that is the culmination of three years of AMAZING SPIDER-MAN!
It's all lead to this... "Hunted," "Sins Rising," "Last Remains," "King's Ransom," "Chameleon Conspiracy," "Sinister War"...and so much more all led to this climax and conclusion to Nick Spencer's landmark run on the best comic book in the world.
What will happen with Peter and MJ, Mysterio, J. Jonah Jameson, Norman Osborn, Aunt May and Kindred?! FIND OUT HERE!

Rated T+
$9.99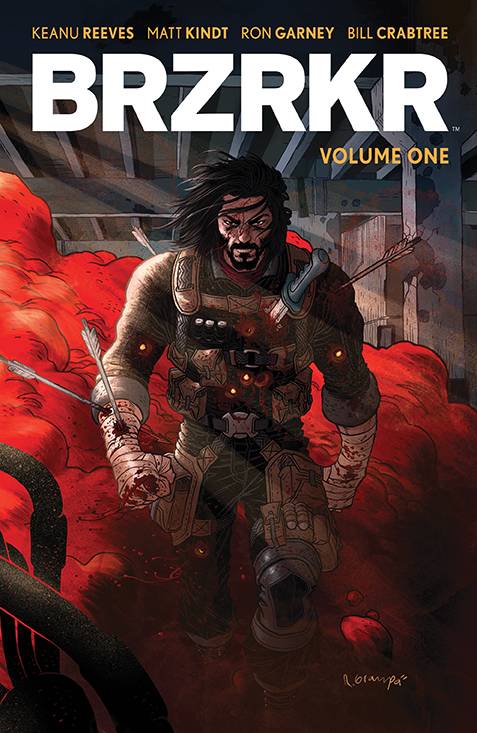 BRZRKR (BERZERKER) TP VOL 01



BOOM! STUDIOS
(W) Keanu Reeves, Matt Kindt (A) Ron Garney (CA) Rafael Grampá

A WAR WITH NO END, A MAN WITH NO LIMITS.
The man known only as B. is half-mortal and half-God, cursed and compelled to violence...even at the sacrifice of his sanity.
But after centuries, B. may have finally found a refuge - working for the U.S. government to fight the battles too violent and too dangerous for anyone else.
In exchange, B. will be granted the one thing he desires: the truth about his endless blood-soaked existence...and how to end it.
Keanu Reeves makes his comic book writing debut alongside New York Times bestselling co-writer Matt Kindt (Folklords, Grass Kings) and acclaimed artist Ron Garney (Juggernaut) in a brutally violent new series about one immortal warrior's fight through the ages.
Collects BRZRKR #1-4.

$16.99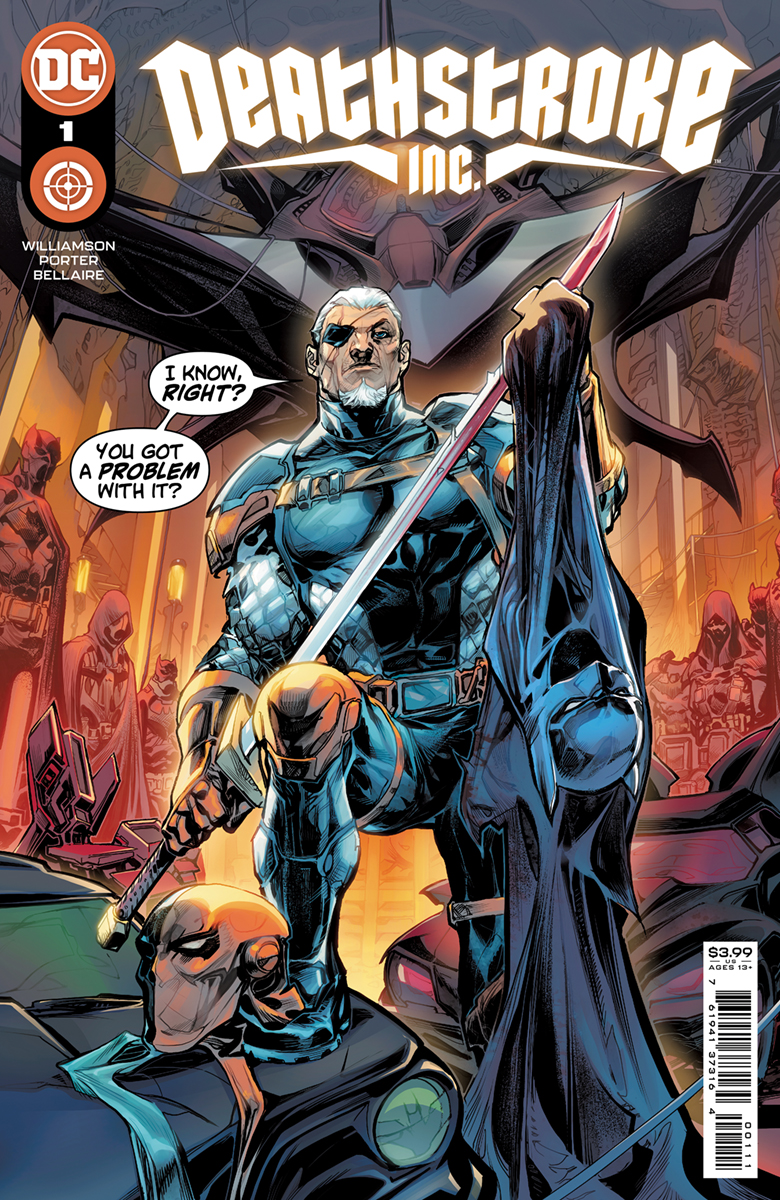 DEATHSTROKE INC #1



DC COMICS
(W) Joshua Williamson (A/CA) Howard Porter

Enjoy explosions, kick-ass action, and new outrageous adventures as DC's meanest S.O.B. gets tangled up in a major mystery building in the shadows of the DCU.
After suffering too many losses, Slade Wilson decides it's time for a change. When he's enlisted to work with an ages-old secret organization called T.R.U.S.T. who want to take down the heavy-hitter villains, he's all in. They'll supply him with an all-new team and resources for his new mission into the depths of the weirdest parts of the DCU, including a new partner…Black Canary! Wait what?!

$3.99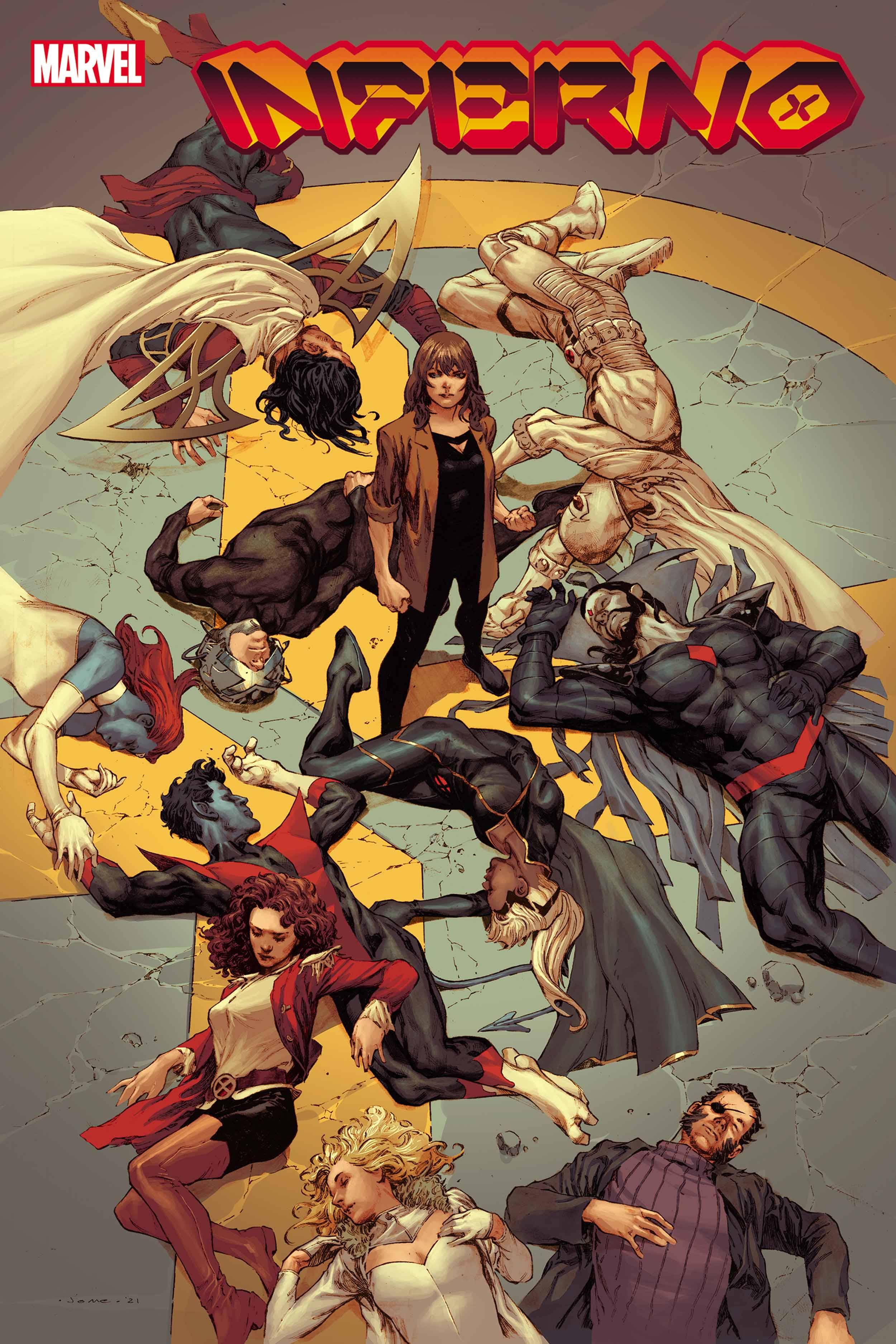 INFERNO #1 (OF 4)



MARVEL COMICS
(W) Jonathan Hickman (A) Valerio Schiti (CA) Jerome Opena

THE CULMINATION OF JONATHAN HICKMAN'S X-MEN BEGINS HERE!
"There will be an island-not the first, but the last..." Promises were made and broken. The rulers of Krakoa have been playing a dangerous game with a dangerous woman, and they are about to see how badly that can burn them. Mastermind of the X-Men JONATHAN HICKMAN brings his plans to a head, joined by an incredible lineup of artists beginning with VALERIO SCHITI... as one woman follows through on her promise to burn the nation of Krakoa to the ground.

Rated T+
$5.99



If you would like to add any of these titles to your Reserve Bag, please call our store at 704-375-7462 or send an email requests to:


[email protected]

OR

[email protected]





If you have OLD COMIC BOOKS, CALL US!
We have been buying and selling for OVER 50 YEARS!
We provide evaluations, advice and an offer if you are looking to sell!
You owe it to yourself to get our expert evaluation before you sell!
Send an email to [email protected] or call us at 704-375-7462


BOOKS SHIPPING THE WEEK OF: SEPTEMBER 29, 2021
10 YEARS TO DEATH ONE SHOT CVR A RICHARDS | 6.99
ACTION COMICS #1035 CVR A DANIEL SAMPERE | 4.99
ACTION COMICS #1035 CVR B JULIAN TOTINO TEDESCO CARD STOCK VAR | 5.99
ADVENTUREMAN #5 | 3.99
AFTER THE FALL HC | 19.99
AMAZING FANTASY #3 (OF 5) | 4.99
AMAZING FANTASY #3 (OF 5) ANDREWS VAR | 4.99
AMAZING FANTASY #3 (OF 5) GIST 1:25 VAR | *
AMAZING SPIDER-MAN #74 | 9.99
AMAZING SPIDER-MAN #74 CHECCHETTO VAR | 9.99
AMAZING SPIDER-MAN #74 FERREIRA VAR | 9.99
AMAZING SPIDER-MAN #74 FRENZ VAR | 9.99
AMAZING SPIDER-MAN #74 GOMEZ VAR | 9.99
AMAZING SPIDER-MAN #74 MALEEV VAR | 9.99
AMAZING SPIDER-MAN #74 MOMOKO VAR | 9.99
AMAZING SPIDER-MAN #74 PICHELLI MILES MORALES 10TH ANNIV VAR | 9.99
AMAZING SPIDER-MAN #74 VICENTINI VAR | 9.99
AMAZING SPIDER-MAN #74 YU VAR | 9.99
AMAZING SPIDER-MAN #74 FORESHADOW 1:25 VAR | *
AMAZING SPIDER-MAN #74 BAGLEY 1:50 VAR | *
AMAZING SPIDER-MAN #74 GLEASON 1:100 VIRGIN VAR | *
ATHENEUM GN | 18.95
AUTUMNAL TP | 19.99
BATMAN REPTILIAN #4 (OF 6) CVR A LIAM SHARP | 4.99
BATMAN REPTILIAN #4 (OF 6) CVR B CULLY HAMNER VAR | 4.99
BATMAN REPTILIAN #4 (OF 6) CVR C INC 1:25 DECLAN SHALVEY VAR | *
BATMAN SUPERMAN #22 CVR A IVAN REIS & DANNY MIKI | 3.99
BATMAN SUPERMAN #22 CVR B GARY FRANK CARD STOCK VAR | 4.99
BATMAN THE ADVENTURES CONTINUE SEASON TWO #4 (OF 7) CVR A ROB GUILLORY | 3.99
BATMAN URBAN LEGENDS #6 SECOND PRINTING | 7.99
BATMAN VS BIGBY A WOLF IN GOTHAM #1 (OF 6) CVR A YANICK PAQUETTE (MR) | 3.99
BATMAN VS BIGBY A WOLF IN GOTHAM #1 (OF 6) CVR B LEVEL & LEISTEN CARD | 4.99
BENEATH TREES HC VOL 01 AUTUMN MISTER GRUMPH | 16.99
BLACK CAT #10 | 3.99
BLACK CAT #10 LUPACCHINO CONNECTING VAR | 3.99
BLACK CAT #10 RUAN MILES MORALES 10TH ANNIV VAR | 3.99
BLACK CAT #10 PEREZ 1:25 VAR | *
BLADE RUNNER 2029 #8 CVR A MCCREA | 3.99
BOX #2 | 3.95
BRZRKR (BERZERKER) #5 (OF 12) CVR A GARBETT | 3.99
BRZRKR (BERZERKER) #5 (OF 12) CVR B CAMUNCOLI | 3.99
BRZRKR (BERZERKER) #5 (OF 12) CVR C GARBETT FOIL | 4.99
BRZRKR (BERZERKER) #5 (OF 12) CVR D CAMUNCOLI FOIL | 4.99
BRZRKR (BERZERKER) #5 (OF 12) CVR E 25 COPY INCV SHALVEY | *
BRZRKR (BERZERKER) #5 (OF 12) CVR F 50 COPY INCV CAMUNCOLI | *
BRZRKR (BERZERKER) TP VOL 01 | 16.99
CABLE BY GERRY DUGGAN TP VOL 02 | 17.99
CAPTAIN MARVEL TP VOL 06 STRANGE MAGIC | 15.99
CHECKMATE #4 (OF 6) CVR A ALEX MALEEV | 3.99
CHECKMATE #4 (OF 6) CVR B MATT TAYLOR CARD STOCK VAR | 4.99
CHILDREN OF THE PLAGUE ONE SHOT | 4.99
CINNAMON #3 (OF 3) | 3.99
CORSET #1 | 4.99
CORSET PRESTIGE ED #1 | 6.99
CROSSOVER #8 CVR A SHAW CUNNIFFE HILL | 3.99
CROSSOVER #8 CVR B HUTCHISON-CATES | 3.99
CROSSOVER #8 CVR C 25 COPY INCV SHAW VIRGIN | *
DARKHAWK #2 (OF 5) | 3.99
DARKHAWK #2 (OF 5) RON LIM VAR | 3.99
DARKHAWK #2 (OF 5) SHALVEY 1:25 VAR | *
DARKHOLD ALPHA #1 CABAL STORMBREAKERS VAR | 4.99
DARKHOLD ALPHA #1 TORMEY 1:10 DESIGN VAR | *
DEATH & SPARKLES GN VOL 01 | 12.99
DEATHSTROKE INC #1 CVR A HOWARD PORTER | 3.99
DEATHSTROKE INC #1 CVR B FRANCESCO MATTINA CARD STOCK VAR | 4.99
DEATHSTROKE INC #1 CVR C ADAM HUGHES CARD STOCK VAR | 4.99
DEATHSTROKE INC #1 CVR E INC 1:25 DIMA IVANO CARD STOCK VAR | *
DEPARTMENT OF TRUTH #13 CVR A SIMMONDS | 3.99
DEPARTMENT OF TRUTH #13 CVR B BUENO | 3.99
DEPARTMENT OF TRUTH #13 CVR C LLOVET | 3.99
DETECTIVE COMICS #1043 CVR A DAN MORA (FEAR STATE) | 4.99
DETECTIVE COMICS #1043 CVR B LEE BERMEJO CARD STOCK VAR (FEAR STATE) | 5.99
DETECTIVE COMICS #1043 CVR C INC 1:25 KAEL NGU CARD STOCK VAR (FEAR STATE) | *
DEVILS RED BRIDE TP | 15.99
DIE #20 CVR A HANS | 3.99
DIE #20 CVR B JUNG GI | 3.99
ECHOLANDS #2 CVR A WILLIAMS III | 4.99
ECHOLANDS #2 CVR B SAMPSON | 4.99
ECHOLANDS RAW CUT ED #1 CVR A WILLIAMS III | 4.99
ECHOLANDS RAW CUT ED #1 CVR B WILLIAMS III | 4.99
EXTREME CARNAGE OMEGA #1 | 4.99
EXTREME CARNAGE OMEGA #1 CASSARA STORMBREAKERS VAR | 4.99
EXTREME CARNAGE OMEGA #1 JOHNSON CONNECTING VAR | 4.99
EXTREME CARNAGE OMEGA #1 LIEFELD DEADPOOL 30TH VAR | 4.99
EXTREME CARNAGE OMEGA #1 YOUNG VAR | 4.99
EXTREME CARNAGE OMEGA #1 SHALVEY 1:25 VAR | *
GARLIC & THE VAMPIRE GN | 12.99
GEIGER #6 2ND PTG | 4.99
GI JOE A REAL AMERICAN HERO YEARBOOK #3 | 5.99
GOLEM WALKS AMONG US #2 (OF 2) | 3.99
GOOD ASIAN #5 (OF 10) CVR A JOHNSON | 3.99
GOOD ASIAN #5 (OF 10) CVR B CHAN | 3.99
GOOD ASIAN #5 (OF 10) CVR C 10 COPY INCV CHAN VIRGIN | *
GOOD ASIAN TP VOL 01 | 14.99
GROO MEETS TARZAN #3 (OF 4) | 3.99
GUN HONEY #1 (OF 4) ADAM HUGHES FOC CVR | 3.99
GUN HONEY #1 (OF 4) CVR A SIENKIEWICZ | 3.99
GUN HONEY #1 (OF 4) CVR B MCGINNIS | 3.99
GUN HONEY #1 (OF 4) CVR C HOR KHENG | 3.99
GUN HONEY #1 (OF 4) CVR D CAMERINI | 3.99
GUN HONEY #1 (OF 4) CVR F 10 COPY INCV SIENKIEWICZ VIRGIN | *
HAHA TP | 16.99
HARLEY QUINN #7 CVR A RILEY ROSSMO (FEAR STATE) | 3.99
HARLEY QUINN #7 CVR B DERRICK CHEW CARD STOCK VAR (FEAR STATE) | 4.99
HARLEY QUINN #7 CVR C INC 1:25 KAEL NGU CARD STOCK VAR (FEAR STATE) | *
HEAD LOPPER TP VOL 04 | 16.99
HUMAN REMAINS #1 CVR A CANTIRINO | 3.99
HUMAN REMAINS #1 CVR B HIXSON | 3.99
ICON & ROCKET SEASON ONE #3 (OF 6) CVR A TAURIN CLARKE | 3.99
ICON & ROCKET SEASON ONE #3 (OF 6) CVR B DOUG BRAITHWAITE CARD STOCK VAR | 4.99
INFERNO #1 (OF 4) | 5.99
INFERNO #1 (OF 4) ARTGERM VAR | 5.99
INFERNO #1 (OF 4) BROOKS WRAPAROUND VAR | 5.99
INFERNO #1 (OF 4) DEKAL VAR | 5.99
INFERNO #1 (OF 4) MOMOKO VAR | 5.99
INFERNO #1 (OF 4) SILVA HOMAGE VAR | 5.99
INFERNO #1 (OF 4) VEGA VAR | 5.99
INFERNO #1 (OF 4) CARNERO 1:25 STORMBREAKERS VAR | *
INFERNO #1 (OF 4) CAPULLO 1:50 HIDDEN GEM VAR | *
INFERNO #1 (OF 4) ARTGERM 1:100 VIRGIN VAR | *
INVESTIGATORS GN VOL 04 ANTS IN OUR PANTS | 9.99
JEWISH BRIGADE GN | 24.95
JUSTICE LEAGUE #68 CVR A DAVID MARQUEZ | 4.99
JUSTICE LEAGUE #68 CVR B ALEXANDER LOZANO CARD STOCK VAR | 5.99
JUSTICE LEAGUE TP VOL 08 DEATH METAL | 16.99
KANG THE CONQUEROR #1 (OF 5) 2ND PTG VAR | 4.99
LEGENDS OF THE DARK KNIGHT #5 CVR A GIANNIS MILONOGIANNIS | 3.99
LEGENDS OF THE DARK KNIGHT #5 CVR B RILEY ROSSMO CARD STOCK VAR | 4.99
LIFE OF MELODY | 15.99
LOCKE & KEY SANDMAN UNIVERSE HELL & GONE #2 CVR A GABRIEL RODRIGUEZ | 6.99
LOCKE & KEY SANDMAN UNIVERSE HELL & GONE #2 CVR B JH WILLIAMS III VAR | 6.99
LOCKE & KEY SANDMAN UNIVERSE HELL & GONE #2 CVR C KELLEY JONES VAR | 6.99
LUGOSI RISE & FALL OF HOLLYWOODS DRACULA TP | 24.99
MACHINE GUN KELLY HOTEL DIABLO TP | 19.99
MILES MORALES SPIDER-MAN #30 | 4.99
MILES MORALES SPIDER-MAN #30 MILES MORALES 10TH ANNIV VAR | 4.99
MILES MORALES SPIDER-MAN #30 PICHELLI VAR | 4.99
MILES MORALES SPIDER-MAN #30 CONLEY 1:10 DESIGN VAR | *
MIRKA ANDOLFO SWEET PAPRIKA #2 (OF 12) 2ND PTG | 3.99
MISTER MIRACLE THE SOURCE OF FREEDOM #5 (OF 6) CVR A YANICK PAQUETTE | 3.99
MISTER MIRACLE THE SOURCE OF FREEDOM #5 (OF 6) CVR B DE LANDRO CARD STOCK | 4.99
MOON KNIGHT #2 2ND PTG VAR | 3.99
NON-STOP SPIDER-MAN #5 | 3.99
NON-STOP SPIDER-MAN #5 NGU 1:25 VAR | *
NUGGET AND DOG YR GN YUM FEST IS BEST | 6.99
PARASOMNIA #4 (OF 4) CVR A MUTTI | 3.99
PARASOMNIA #4 (OF 4) CVR B CROOK | 3.99
PARTY & PREY OGN | 17.99
RESISTANCE UPRISING #6 | 3.99
ROBIN #6 CVR A GLEB MELNIKOV | 3.99
ROBIN #6 CVR B FRANCIS MANAPUL CARD STOCK VAR | 4.99
RUGRATS CHANUKAH POP CLASSIC ILLUS STORYBOOK HC | 18.99
RUNES #3 | 3.99
RWBY JUSTICE LEAGUE #6 (OF 7) CVR A MIRKA ANDOLFO | 3.99
RWBY JUSTICE LEAGUE #6 (OF 7) CVR B SIMONE DI MEO CARD STOCK VAR | 4.99
SECRET LIFE HC | 24.95
SERIAL #7 | 3.99
SHADOW SERVICE TP VOL 02 | 17.99
SILVER CITY #5 | 3.99
SOMETHING IS KILLING THE CHILDREN #20 CVR A DELL EDERA | 3.99
SOMETHING IS KILLING THE CHILDREN #20 CVR B FONG | 3.99
SOMETHING IS KILLING THE CHILDREN #20 CVR C 25 COPY INCV SCH | *
SPAWN #322 CVR A BARENDS | 2.99
SPAWN #322 CVR B MCFARLANE | 2.99
SPAWN #322 CVR C BARBERI | 2.99
STAR WARS #17 WOBH | 3.99
STAR WARS #17 JTC ACTION FIGURE VAR WOBH | 3.99
STAR WARS #17 SPROUSE LUCASFILM 50TH VAR WOBH | 3.99
STAR WARS #17 VILLANELLI BLUEPRINT VAR WOBH | 3.99
STAR WARS #17 RAHZZAH 1:25 VAR WOBH | *
STAR WARS ADV GHOST VADERS CASTLE #2 (OF 5) CVR A FRANCAVILL | 3.99
STAR WARS ADV GHOST VADERS CASTLE #2 (OF 5) CVR B CHARM | 3.99
STAR WARS ADV GHOST VADERS CASTLE #2 (OF 5) CVR C 10 COPY | *
STAR WARS ADVENTURES (2021) #10 CVR A FRANCAVILLA | 3.99
STAR WARS ADVENTURES (2021) #10 CVR B STEFANO SIMEONE | 3.99
STAR WARS HIGH REPUBLIC #8 2ND PTG VAR | 3.99
STAR WARS WAR BOUNTY HUNTERS #3 (OF 5) 2ND PTG VAR | 3.99
STRANGER THINGS TOMB OF YBWEN #1 (OF 4) CVR A ASPINALL | 3.99
STRANGER THINGS TOMB OF YBWEN #1 (OF 4) CVR B LAMBERT | 3.99
STRANGER THINGS TOMB OF YBWEN #1 (OF 4) CVR C GALINDO | 3.99
STRANGER THINGS TOMB OF YBWEN #1 (OF 4) CVR D RODRIGUEZ | 3.99
SUPER TURBO GN VOL 05 FIRE BREATHING DRAGON | 9.99
SUPERMAN & LOIS LANE THE 25TH WEDDING ANNIVERSARY DELUXE EDITION HC | 34.99
SUPERMAN 78 #2 (OF 6) CVR A BEN OLIVER | 3.99
SUPERMAN 78 #2 (OF 6) CVR B BRYAN HITCH CARD STOCK VAR | 4.99
SUPERMAN ACTION COMICS TP VOL 05 THE HOUSE OF KENT | 17.99
SUPERMAN SON OF KAL-EL #3 CVR A JOHN TIMMS | 3.99
SUPERMAN SON OF KAL-EL #3 CVR B INHYUK LEE CARD STOCK VAR | 4.99
SWORD #8 | 3.99
SWORD #8 DAUTERMAN VAR | 3.99
TEEN TITANS BEAST BOY LOVES RAVEN TP | 16.99
THE MARVELS #5 | 3.99
THE MARVELS #5 ASRAR 1:25 VAR | *
THOR #17 | 3.99
THOR #17 NAUCK MILES MORALES 10TH ANNIV VAR | 3.99
THOR #17 KLEIN 1:25 VAR | *
TIDE POOL TROUBLES GN | 12.99
TMNT ONGOING #121 CVR A NISHIJIMA | 3.99
TMNT ONGOING #121 CVR B EASTMAN | 3.99
TMNT ONGOING #121 CVR C 10 COPY INCV ALLEYNE | *
TMNT THE LAST RONIN #1 (OF 5) 4TH PTG | 8.99
TMNT THE LAST RONIN #2 (OF 5) 3RD PTG | 8.99
TRANSFORMERS HALLOWEEN SPECIAL | 5.99
TRANSFORMERS HALLOWEEN SPECIAL 10 COPY RAMONDELLI INCV | *
TRANSFORMERS SHATTERED GLASS #2 (OF 5) CVR A MILNE | 3.99
TRANSFORMERS SHATTERED GLASS #2 (OF 5) CVR B GRIFFITH | 3.99
TURBO KID APPLES LOST ADVENTURE #1 (OF 2) CVR A DION | 3.99
TURBO KID APPLES LOST ADVENTURE #1 (OF 2) CVR B BROWNE | 3.99
TURBO KID APPLES LOST ADVENTURE #1 (OF 2) CVR C MASSAGGIA | 3.99
TURBO KID APPLES LOST ADVENTURE #1 (OF 2) CVR D RODRIGUEZ | 3.99
UNBORN #1 CVR A HOUSE | 3.99
UNBORN #1 CVR B RAGAZZONI | 3.99
UNDISCOVERED COUNTRY #16 CVR A CAMUNCOLI | 3.99
UNDISCOVERED COUNTRY #16 CVR B PAREL | 3.99
UNSMOOTH 2 BUM | 15
USAGI YOJIMBO DRAGON BELLOW CONSPIRACY #4 (OF 6) | 3.99
VERGE #1 | 3.95
VERSE GN BOOK 01 BROKEN HALF | 12.99
WINTER GUARD #2 (OF 4) | 3.99
WINTER GUARD #2 (OF 4) MEDINA VAR | 3.99
WOLVERINE #16 | 3.99
WOLVERINE #16 CAMUNCOLI VAR | 3.99
WOLVERINE #16 DANIEL MILES MORALES 10TH ANNIV VAR | 3.99
WONDER WOMAN BLACK & GOLD #4 (OF 6) CVR A TULA LOTAY | 5.99
WONDER WOMAN BLACK & GOLD #4 (OF 6) CVR B JOSHUA MIDDLETON VAR | 5.99
WONDERFUL WOMEN OF THE WORLD TP | 16.99

*limited quantities, check for availability