FRIDAY :: JANUARY 21, 2022



SECOND HARVEST FOOD DRIVE
HEROES IS COLLECTING NON-PERISHABLE FOOD AND PET FOOD DONATIONS FOR THE SECOND HARVEST FOOD BANK!

HEROESCON RETURNS JUNE 24-26, 2022!
FIRST FEATURED GUEST ANNOUNCEMENTS UP NOW!
THE HEROESCON WILL CELEBRATE ITS 40TH ANNIVERSARY JUNE 24-26, 2022! TICKETS ON SALE NOW!

HEROES SAFE SHOPPING GUIDELINES!
OUR MASK POLICY IS STILL IN EFFECT UNTIL FURTHER NOTICE. WE ASK THAT EVERYONE WEAR A MASK WHILE SHOPPING IN OUR STORE.

HEROES CAN SHIP ANYTHING TO ANYWHERE!
CALL OUR STORE AT 704-375-7462 BETWEEN THE HOURS OF 10AM-7PM OR SEE MORE INFORMATION ON OUR BLOG!
YOU CAN PLACE ORDERS BY CALLING OUR STORE AT 704-375-7462 OR BY EMAIL TO:
[email protected]

HEROES HOURS:
MONDAY-TUESDAY; THURSDAY-SATURDAY: 10AM-7PM
WEDNESDAY: 10AM-9PM
SUNDAY: 1PM-6PM
NEW RELEASES FOR JANUARY 26, 2022



START THE NEW YEAR WITH COMICS!!
Join our Instagram @HeroesOnline for a rare, limited-time, event!
Shelton has cracked open his vault to SELL a selection of comics from his own private stash!
(ie: The REALLY GOOD STUFF!!!)
You will NOT want to miss out on this rare opportunity to
OWN a piece of Shelton's private collection!!
Books are on our Instagram NOW!!

#HappyNewYear2022 #MakeMineComics #SheltonSELLSComics #UnderTheWaterTower #VintageComics #GradedComics #ComicCollectors #NewYearForOldComics



SECOND HARVEST FOOD BANK
Heroes is Collecting
Non-Perishable Food,
Pet Food & Funds for
Second Harvest Food Bank
Heroes is a collection site for The Second Harvest Food Bank of Metrolina!
You can bring non-perishable food items to Heroes any time!
The need is great, and there is NO CUT-OFF.
Currently, the Second Harvest is in need of canned entrees such as: Spaghetti & meatballs, ravioli, chili, etc.
If you would prefer to make a monetary donation directly to the Second Harvest Food Bank, you may do so using this link:
A donation as small as $1 can provide up to 7 lbs of food for the community!
Every little bit helps!!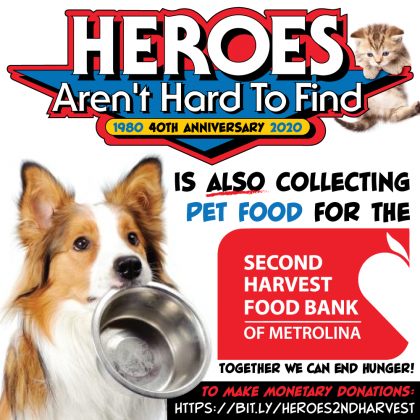 TASCHEN and Marvel Entertainment Announce 'The Marvel Comics Library';
Spider-Man. Vol. 1. 1962–1964 ToKick Off Long-Term Collaboration Today
New Series Reproduces Marvel's Rarest Comics in Extra-Large Format.
New York, NY – December 7, 2021 – 'The Marvel Comics Library', an exclusive, long-term collaboration between TASCHEN and Marvel, was announced today. Over the next decade, Marvel's rarest classic comics, including Spider-Man, Avengers and Captain America will be reproduced in their original glory, in extra-large format. The library offers collectors a once-in-a-lifetime opportunity to lay their hands on the world's most desirable comics.
The inaugural volume of 'The Marvel Comics Library', Spider-Man. Vol. 1. 1962–1964, features the first 21 stories of everybody's favorite web slinger, meticulously honoring the original vision of Spider-Man creators Stan Lee and Steve Ditko. An in-depth historical essay by Marvel editor Ralph Macchio, an introduction by uber-collector David Mandel, original art boards, rare photographs, and other never-before-seen gems make this book the ultimate tribute to the teen who redefined what it meant to be a hero, right ahead of Spider-Man's 60th birthday.
TASCHEN's extra-large format, close in size to the original artworks, reveal startling new details in the work of Marvel's most acclaimed artists. For each title in the series, the most pristine pedigreed comics (from the collection of our own SHELTON DRUM!) have been cracked open for reproduction in close collaboration with Marvel and the Certified Guaranty Company. Rather than recolor the original production artwork (as has been done in previous decades' reprints of classic comics), TASCHEN has attempted to create an ideal representation of these books as they were produced at the time of publication. Beginning with high grade, top-quality comics sourced with the assistance of the CGC, super-high-resolution photographs of each page were made as printed more than half a century ago, using modern retouching techniques to correct problems with the era's inexpensive, imperfect printing. This included improved and balanced ink densities and color matching, proper registration of the four-color printing and correction of thick/thin lines resulting from the flexible plates "smudging." The end result is a finished product — as if hot off a world-class printing press produced without economic or time-pressure constraints – tailored for readers, fans, artists and collectors alike.
Each volume features an essay by a comic book historian alongside hundreds of photos and artifacts. The books use three different paper stocks, including an uncoated and wood-free paper exclusively developed for this series that simulates the feel of the original comics.
The first 5,000 copies of Spider-Man. Vol. 1 will be numbered and released as a 'Famous First Edition'. The book is also available as a Collector's Edition, limited to 1,000 copies featuring an aluminum print cover tipped into a leatherette-bound spine, foil embossing, and housed in a slipcase. Each book is individually numbered. The inaugural purchase of the Collector's Edition entitles the collector to the selection of a personal favorite number between 1 and 1,000 on a first-come-first-serve basis. This will also secure a preemptive right to reserve a copy with the identical edition number for all forthcoming Collector's Edition titles in 'The Marvel Comic Library'.
The next titles in 'The Marvel Comics Library' series will be Avengers. Vol. 1. 1963–1965, Fantastic Four. Vol. 1. 1961–1963 and Captain America, all scheduled for release in 2022 and 2023.
______
Shelton granted exclusive and unprecedented access to some of his most prized and beloved comics, and art, to assist in the creation of this comics tome.
"Working with TASCHEN and the CGC on these books has been an honor. The finished product FAR EXCEEDS any pre-conceived expectations I may have held! I just opened the box with the book, and I know the word might be overused, but it is AMAZING! The production quality is awesome. I love it!"
______
The Marvel Comics Library. Spider-Man. Vol. 1. 1962–1964
Hardcover, 11 x 15.6 in., 10.62 lb, 698 pages
US$ 200.00
Famous First Edition: First printing of 5,000 numbered copies
Also available in a Collector's Edition of 1,000 numbered copies
Hardcover with ChromaLuxe aluminum print cover tipped into a leatherette-bound spine.
11 x 15.6 in., 5.05 kg (11.13 lb), 698 pages, in a slipcase

Please inquire about availibility
US$ 600.00



June 24-26, 2022 will mark the 40th Anniversary of the Heroes Convention!
You know that after TWO YEARS of pandemic handcuffs, we will pull out ALL THE STOPS to make the 2022 HeroesCon one FOR THE AGES!
ALL 2020/2021 HeroesCon Tickets, Artist Alley Tables and Exhibitor Booth Reservations have automatically transferred to the 2022 Heroes Convention at this time.

We are just getting started with our exciting announcements, and have SO MUCH MORE to come over the next 6 months! MORE GUEST ANNOUNCEMENTS COMING SOON!!

We can't wait for you to see what we've got in store!
HeroesCon 2022 Hotel Rate Coming Soon!
We appreciate you and your continued support, and we THANK YOU for being a part of the
HEROESCON FAMILY.
Shelton Drum
Owner: Heroes Aren't Hard to Find & Heroes Convention
[email protected]
Karla M. Southern
Heroes Event, Media & Creative Coordinator
[email protected]
Seth Peagler
Heroes Operations Manger
[email protected]

Heroes Aren't Hard to Find still requires that ALL CUSTOMERS, regardless of vaccination status, WEAR A MASK while shopping inside our store until further notice.
TRUST US, we don't like it anymore than you do, but it's the RIGHT THING TO DO.
Not just for us, but for our customers, and for the kids that shop in our store who are not currently eligible for vaccinations.
We encourage everyone to GET VACCINATED.
Here is a list of vaccination sites for the Charlotte and surrounding areas:
Atrium Health
Atrium Health Vaccination Events
CVS
Novant Health
Oakhurst Pharmacy
Walgreens
Vaccine FAQ from the NCDHHS
Our entire staff is fully vaccinated and will be wearing masks until further notice as well.
We will keep our capacity to 100% unless instructed otherwise.
We still recommend that you put reasonable distance between yourself and others while shopping, because let's face it, THAT'S JUST GOOD MANNERS.
CONTINUED SAFE SHOPPING GUIDELINES:
We will provide hand sanitizer for you to use upon entering and exiting the store.

Please be respectful of social distance and personal space while in our store.
That's just common sense. Don't crowd others while shopping, it's creepy.

Staff will continue to sanitize and wash our hands as often as possible.

WE ASK THAT ANYONE WHO FEELS UNWELL TO PLEASE STAY HOME. (This includes our staff!)
That is ALSO good common sense. If you feel unwell, STAY HOME!

WE CAN SHIP!!
We can ship to anyone, anywhere! (Well, anywhere that USPS or UPS delivers…so maybe not SPACE??)

OUR HOURS UNTIL FURTHER NOTICE:
Monday-Tuesday & Thursday-Saturday: 10am-7pm
Wednesday: 10am-9pm
Sunday: 1pm-6pm

Please follow us on Facebook, Instagram, Twitter or sign up for our Newsletter for regular updates!
Please feel free to call us at 704-375-7462 or email us at

[email protected]

with any questions!

We appreciate your business and continued support!
SHIPPING INFORMATION:
We are happy to SHIP to anyone who would like make those arrangements at this time.
Here's how to arrange that:
Please call our store at 704-375-7462 between the hours of 10am-7pm, or email us at

[email protected]

with a list of books you would like us to ship to you.
You can find the last 5 weeks of New Releases on our website here: http://www.heroesonline.com/new-releases/, if you need recommendations!
Shipping costs are based on weight.
We will invoice you via email for payment.
If you would prefer to make payment via PayPal, we can arrange that as well. Please call or email for details.
Please make sure that we have your complete and correct shipping address.
Enjoy your order!!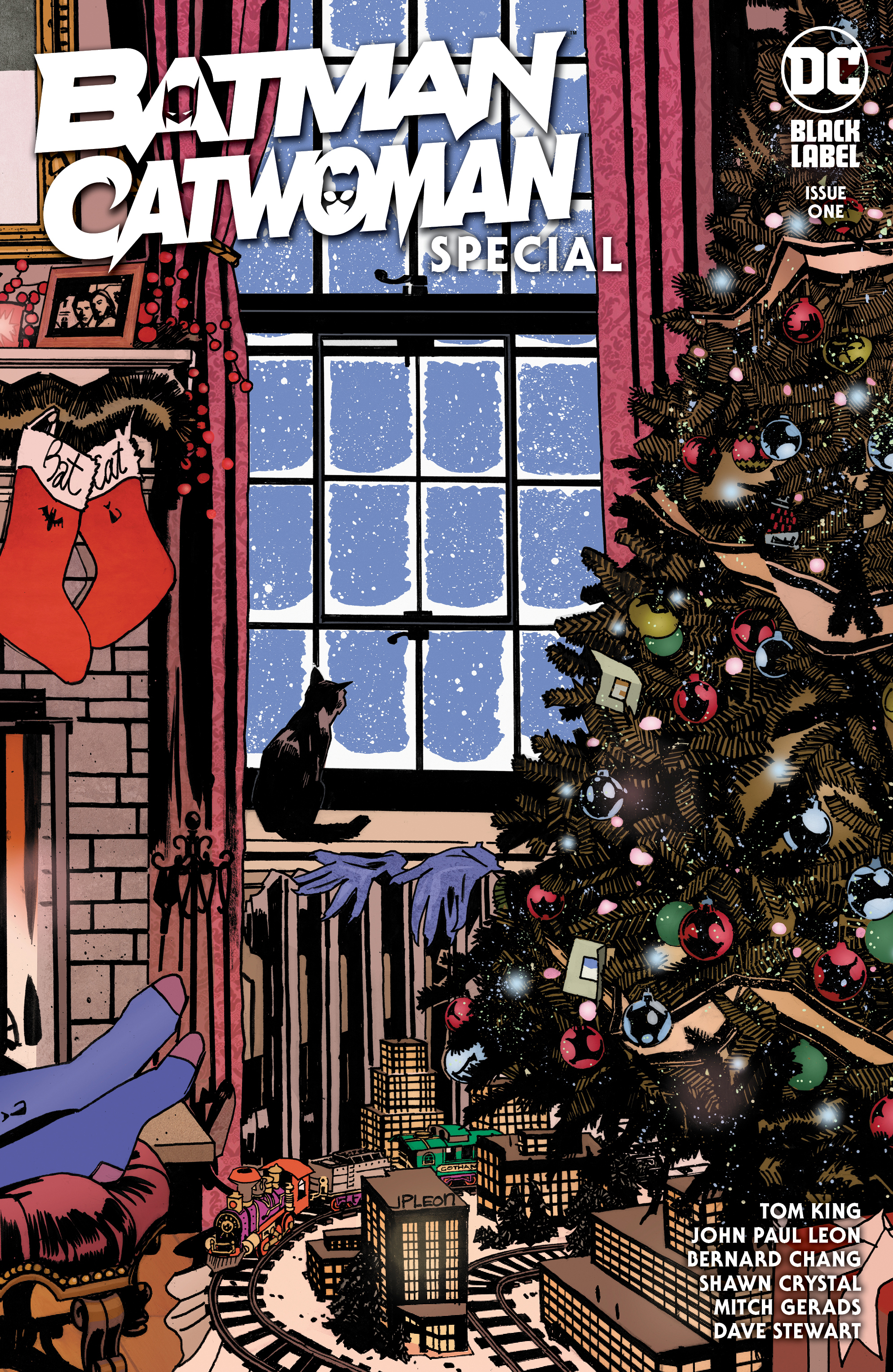 BATMAN CATWOMAN SPECIAL #1 (ONE SHOT)

DC COMICS
(W) Various (A) Various (CA) John Paul Leon

Written by Tom King and others, Art by John Paul Leon, Tommy Lee Edwards, Bernard Chang, Mitch Gerads and others!

SOME GREAT ROMANCES ARE DESTINED TO BE.
The Batman/Catwoman series shows readers the romance between Bruce Wayne and Selina Kyle as it changed over their lives, but what about their connections from before they became costumed adventurers? This special, meticulously illustrated one-off issue by John Paul Leon (Batman: Creature of the Night) traces the life of Selina Kyle from its earliest days to her entry into the criminal underworld, and reveals that Bruce was actually a presence in her life all along. Whether fate or coincidence, this story gives even more reasons why Selina and Bruce's connection is one of the most enduring love affairs in comics. Now expanded to celebrate the legacy of iconic artist John Paul Leon, whose untimely passing after a long battle with cancer shocked the comics world, this special will feature his work completed for the original story and tributes created in his name by some of his closest friends and admirers.

$9.99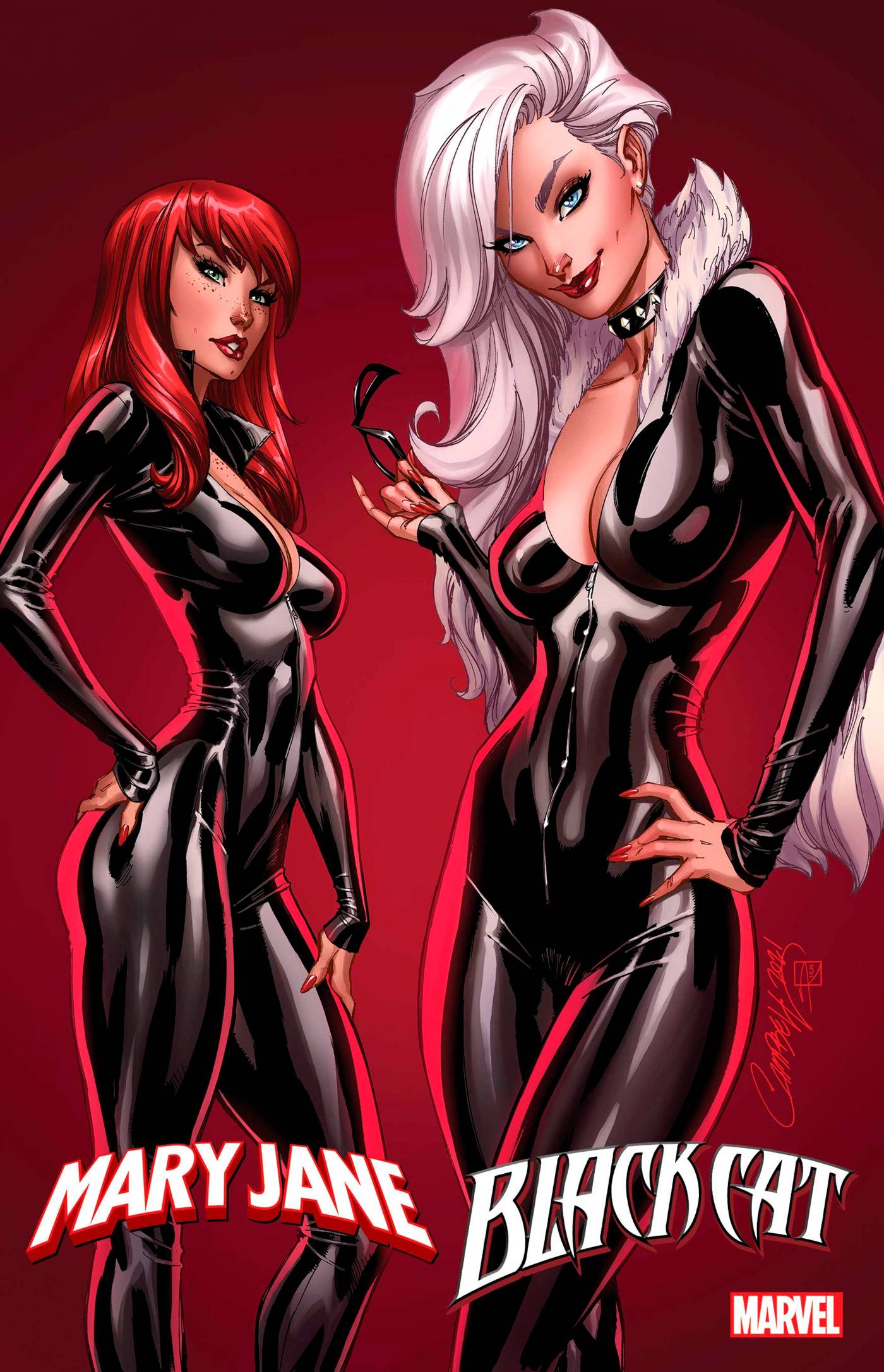 MARY JANE BLACK CAT BEYOND #1

MARVEL PRH
(W) Saladin Ahmed (A) C.F. Villa (CA) J. Scott Campbell

Black Cat has been kidnapped, and the only person who can save her is... MARY JANE WATSON?!
Mary Jane has never liked Felicia Hardy, and now she has to save her life?! But remember, this is the Black Cat we're talking about. Things are never quite what they seem.

RATED T+
$4.99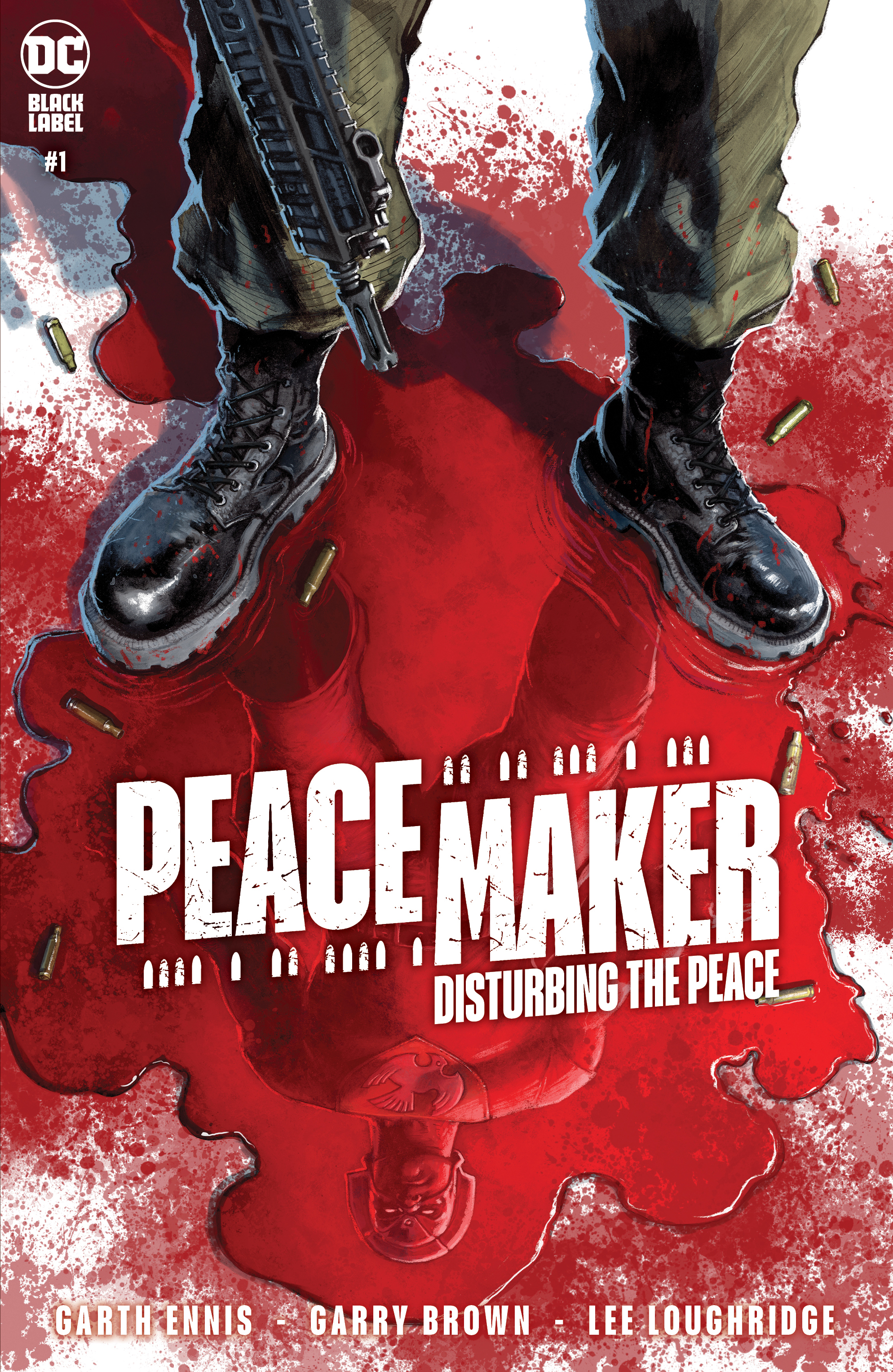 PEACEMAKER DISTURBING THE PEACE #1 (ONE SHOT)

DC COMICS
(W) Garth Ennis (A) Garry Brown (CA) Juan Ferreyra

The breakout character from The Suicide Squad gets his own tale of peace ahead of the upcoming HBO Max TV show!
Long before joining the Suicide Squad, Christopher Smith, code name Peacemaker, meets with a psychiatrist—a woman dangerously obsessed with his bizarre and violent past. From his tragic childhood to his military service overseas to his multiple missions with Special Forces, Smith has more than his share of skeletons in the closet. But who's actually analyzing whom? And will this trip down memory lane result in yet more fatalities? Garth Ennis and Garry Brown delve deep into Christopher Smith's history of violence, and reveal what might bring peace—or not—to the Peacemaker.

RATED T+
$5.99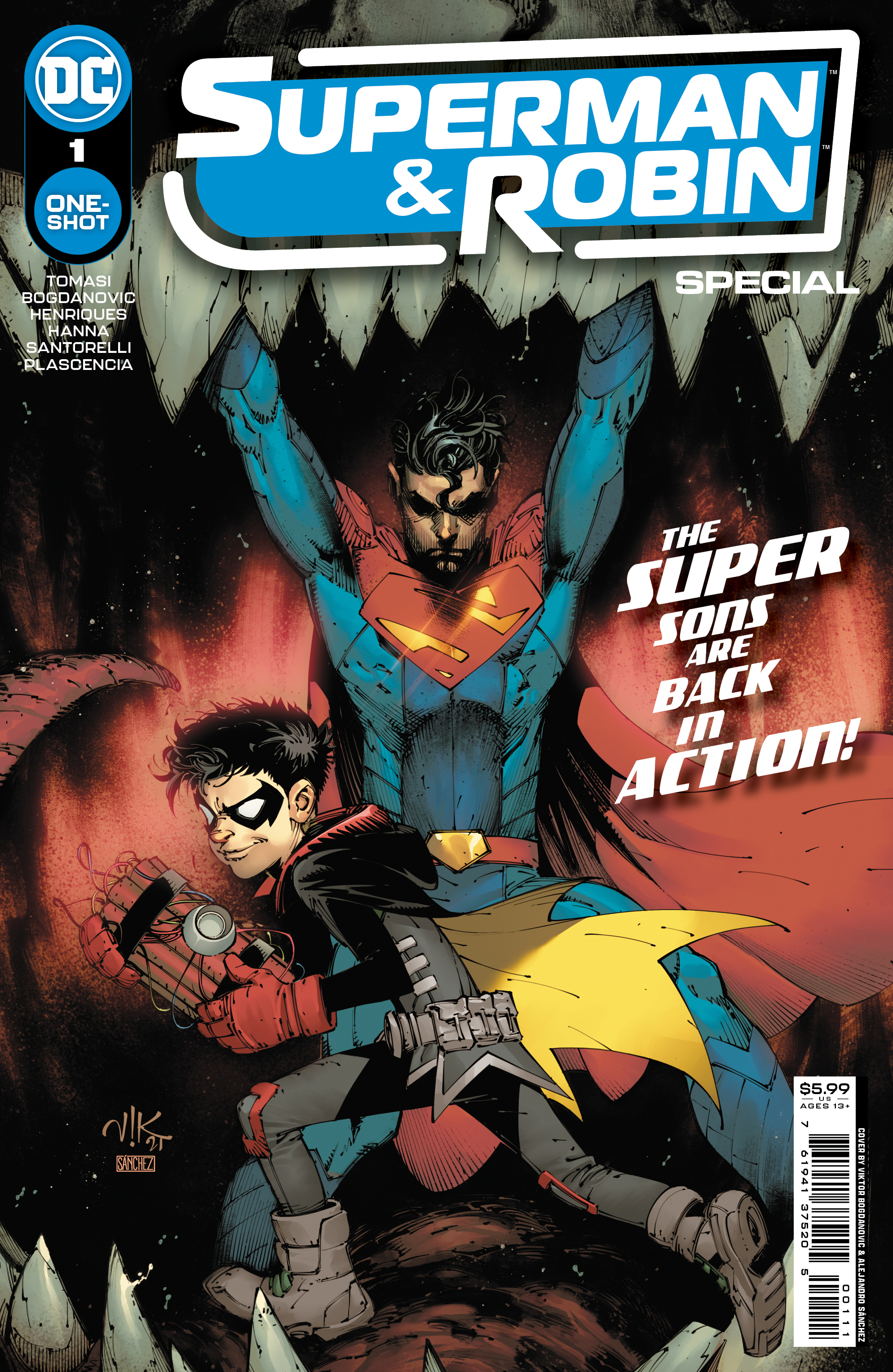 SUPERMAN AND ROBIN SPECIAL #1 (ONE SHOT)

DC COMICS
(W) Peter J. Tomasi (A/CA) Viktor Bogdanovic

Thrilling adventure written by acclaimed Super Sons scribe Peter J. Tomasi!
As the Super Sons, Jon Kent and Damian Wayne put evil to bed…past its bedtime. But a new day has dawned, and Jon Kent is now the Superman of Metropolis—all grown up and fighting for truth, justice, and the kinds of grown-up things that Superboy was only beginning to understand as a child. Now a ghost from Jon's past has reared its head, and to battle this evil, he'll need to reunite with Robin for one last mission into the heart of darkness. This time they'll be battling not as Super Sons, but as Superman and Robin!

$5.99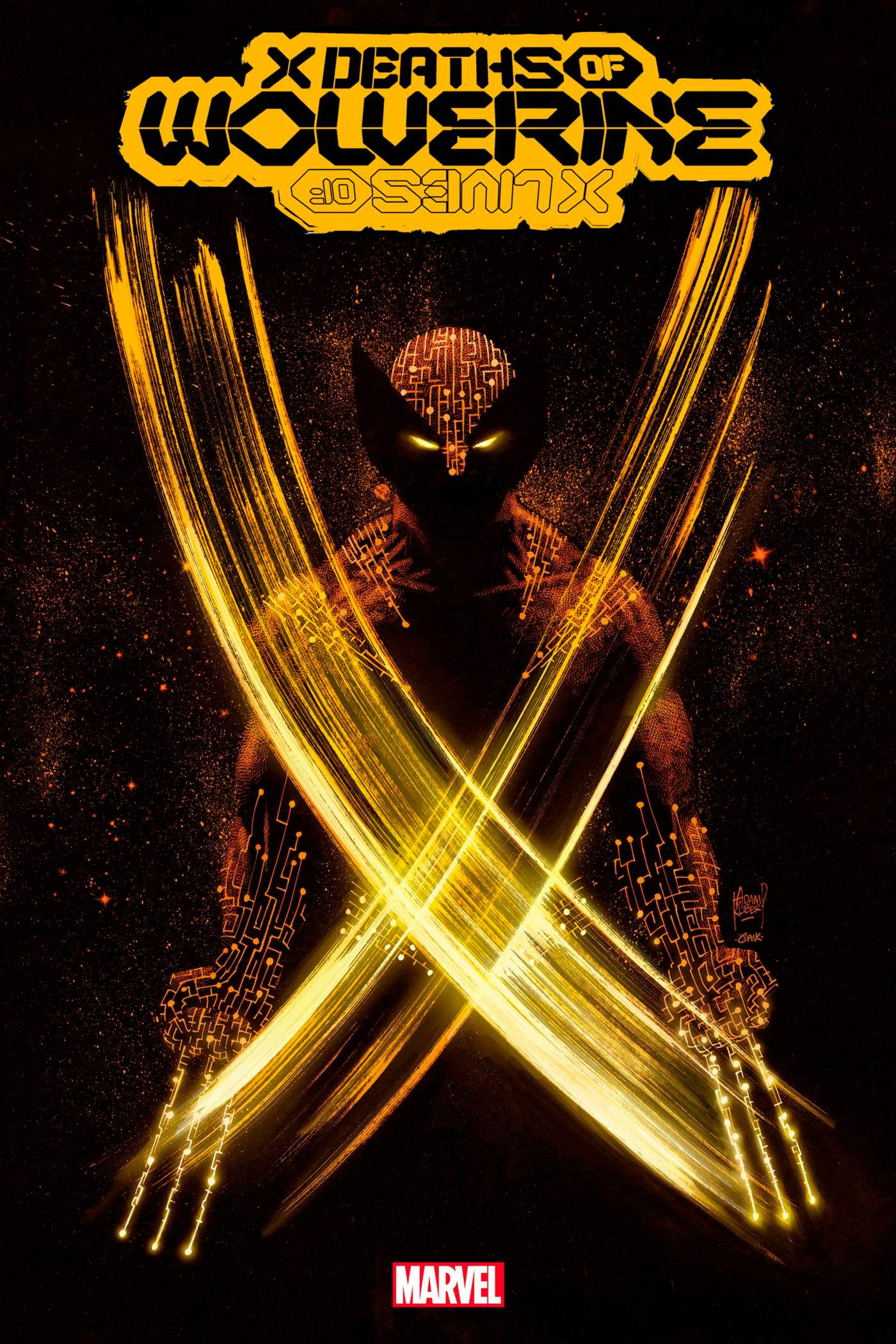 X DEATHS OF WOLVERINE #1

MARVEL PRH
(W) Ben Percy (A) Federico Vicentini (CA) Adam Kubert

WEEK 2 - If WOLVERINE's future lies in the past, what does that mean for the present?
The reciprocal series to X LIVES OF WOLVERINE, X DEATHS OF WOLVERINE is can't-miss reading, chock-full of revelations for the best there is as well as the fate of mutantkind!

PARENTAL ADVISORY
$5.99


If you would like to add any of these titles to your Reserve Bag, please call our store at 704-375-7462 or send an email requests to:
[email protected] OR [email protected]





If you have OLD COMIC BOOKS, CALL US!




We have been buying and selling for OVER 50 YEARS!
We provide evaluations, advice and an offer if you are looking to sell!
You owe it to yourself to get our expert evaluation before you sell!
Send an email to [email protected] or call us at 704-375-7462


BOOKS SHIPPING THE WEEK OF: JANUARY 26, 2022

5 MINUTE MARVEL STORIES HC | 14.99
ACTION COMICS #1039 CVR A DANIEL SAMPERE | 4.99
ACTION COMICS #1039 CVR B JULIAN TOTINO TEDESCO CARD STOCK VAR | 5.99
ACTION COMICS #1039 CVR C INC 1:25 RICCARDO FEDERICI CARD STOCK VAR | *
ALL STAR SUPERMAN THE DELUXE EDITION HC | 34.99
AMAZING SPIDER-MAN #87 | 3.99
AMAZING SPIDER-MAN #87 SMITH VAR | 3.99
AQUAMAN GREEN ARROW DEEP TARGET #4 (OF 7) CVR A MARCO SANTUCCI | 3.99
AQUAMAN GREEN ARROW DEEP TARGET #4 (OF 7) CVR B KAEL NGU CARD STOCK VAR | 4.99
ARMY OF DARKNESS 1979 #5 CVR A MATTINA | 3.99
ARMY OF DARKNESS 1979 #5 CVR B SUYDAM | 3.99
ARMY OF DARKNESS 1979 #5 CVR C YOON | 3.99
ARMY OF DARKNESS 1979 #5 CVR D SAYGER | 3.99
ARMY OF DARKNESS 1979 #5 CVR L FOC TMNT HOMAGE HAESER ORIGIN | *
ARMY OF DARKNESS 1979 #5 CVR M 7 COPY FOC INCV MATTINA B&W | *
AVENGERS FOREVER #2 | 3.99
AVENGERS FOREVER #2 DAUTERMAN VAR | 3.99
BALONEY & FRIENDS GN GOING UP | 7.99
BATMAN CATWOMAN SPECIAL #1 (ONE SHOT) CVR A JOHN PAUL LEON | 9.99
BATMAN CATWOMAN SPECIAL #1 (ONE SHOT) CVR B LEE WEEKS VAR | 9.99
BATMAN CATWOMAN SPECIAL #1 (ONE SHOT) CVR C INC 1:25 BILL SIENKIEWICZ VAR | *
BLACK HAMMER REBORN #8 (OF 12) CVR A YARSKY | 3.99
BLACK HAMMER REBORN #8 (OF 12) CVR B WARD & SHEEAN | 3.99
BLACK PANTHER #3 | 5.99
BLACK PANTHER #3 CLARKE VAR | 5.99
BLACK PANTHER #3 FRANK VAR | 5.99
BORDERS GN | 12.99
CAPTAIN AMERICA IRON MAN #3 (OF 5) | 3.99
CAPTAIN AMERICA IRON MAN #3 (OF 5) TAN CLASSIC HOMAGE VAR | 3.99
CLOAKED #2 (OF 4) CVR A ARMENGOL | 3.99
COCAINE COAST GN | 19.99
COIN-OP CARNIVAL #1 (OF 4) | 15
COWBOY BEBOP #1 CVR A LAU | 3.99
COWBOY BEBOP #1 CVR B PHOTO | 3.99
COWBOY BEBOP #1 CVR C IANNICIELLO | 3.99
COWBOY BEBOP #1 CVR D CHAN | 3.99
COWBOY BEBOP #1 CVR E LI | 3.99
COWBOY BEBOP #1 CVR F LAU B&W | 3.99
COWBOY BEBOP #1 CVR G COLORED BLANK SKETCH | 3.99
COWBOY BEBOP #1 FOC YOSHITANI VIRGIN | 3.99
CRISIS ON MULTIPLE EARTHS TP BOOK 02 CRISIS CROSSED | 39.99
CRUEL SUMMER TP | 24.99
CYBERPUNK 2077 YOU HAVE MY WORD #3 (OF 4) CVR A HERVAS | 3.99
DARK BLOOD #6 (OF 6) CVR A DE LANDRO | 3.99
DC CONNECT #21 BUNDLES OF 25 | 6.25
DC VS VAMPIRES #4 (OF 12) CVR A OTTO SCHMIDT | 3.99
DC VS VAMPIRES #4 (OF 12) CVR B FRANCESCO MATTINA CARD STOCK VAR | 4.99
DEADLY CLASS #50 CVR A CRAIG | 3.99
DEADLY CLASS #50 CVR B FEGREDO | 3.99
DEADLY CLASS #50 CVR C QUINN | 3.99
DEATH OF DOCTOR STRANGE #5 (OF 5) | 3.99
DEATH OF DOCTOR STRANGE #5 (OF 5) LOPEZ VAR | 3.99
DEATH OF DOCTOR STRANGE #5 (OF 5) MOONEY CLASSIC HOMAGE VAR | 3.99
DEATH OF DOCTOR STRANGE #5 (OF 5) HITCH 1:25 VAR | *
DEATHSTROKE INC #5 CVR A HOWARD PORTER | 3.99
DEATHSTROKE INC #5 CVR B IVAN TAO CARD STOCK VAR | 4.99
DEATHSTROKE INC #5 CVR C LUCIO PARRILLO PEACEMAKER VAR | 4.99
DETECTIVE COMICS #1050 CVR A IRVIN RODRIGUEZ | 5.99
DETECTIVE COMICS #1050 CVR B BERMEJO CARD STOCK VAR | 6.99
DETECTIVE COMICS #1050 CVR C MOLINA CONNECTING CARD STOCK VAR | 6.99
DETECTIVE COMICS #1050 CVR D MOLINA CONNECTING CARD STOCK VAR | 6.99
DETECTIVE COMICS #1050 CVR E MOLINA CONNECTING CARD STOCK VAR | 6.99
DETECTIVE COMICS #1050 CVR F MOLINA CONNECTING CARD STOCK VAR | 6.99
DETECTIVE COMICS #1050 CVR H INC 1:25 FORNES CARD STOCK VAR | *
DEVILS REIGN #3 (OF 6) | 4.99
DEVILS REIGN #3 (OF 6) BAGLEY CONNECTING VAR | 4.99
DEVILS REIGN #3 (OF 6) CHEUNG HEADSHOT SKETCH VAR | 4.99
DEVILS REIGN #3 (OF 6) FORNES 1:25 VAR | *
DEVILS REIGN WINTER SOLDIER #1 | 4.99
DEVILS REIGN WINTER SOLDIER #1 OKAZAKI VAR | 4.99
DUEL #1 (OF 10) | 4.99
FLASH #778 CVR A BRANDON PETERSON | 3.99
FLASH #778 CVR B JORGE CORONA CARD STOCK VAR | 4.99
FLASH BY GEOFF JOHNS OMNIBUS HC VOL 03 | 99.99
FRONTIERSMAN #5 | 3.99
GARFIELD CAT SHOW LITTLE GOLDEN BOOK | 5.99
GEN 13 STARTING OVER THE DELUXE EDITION HC | 49.99
GETTING DIZZY #3 (OF 4) CVR A MOSCOTE | 4.99
GETTING DIZZY #3 (OF 4) CVR B MCGEE | 4.99
GOOD BOY MAGAZINE #2 | 9.99
GRRL SCOUTS STONE GHOST #3 (OF 6) CVR A MAHFOOD | 3.99
GRRL SCOUTS STONE GHOST #3 (OF 6) CVR B SCALERA | 3.99
GUNSLINGER SPAWN #4 CVR A BOOTH | 2.99
GUNSLINGER SPAWN #4 CVR B MATTINA | 2.99
HARBINGER (2021) #4 CVR A RODRIGUEZ | 3.99
HARBINGER (2021) #4 CVR B IANNICELLO | 3.99
HARLEY QUINN #11 CVR A RILEY ROSSMO | 3.99
HARLEY QUINN #11 CVR B DERRICK CHEW CARD STOCK VAR | 4.99
HARLEY QUINN #11 CVR C DIMA IVANOV PEACEMAKER CARD STOCK VAR | 4.99
HARLEY QUINN #11 CVR D INC 1:25 ACKY BRIGHT CARD STOCK VAR | *
HE WHO FIGHTS WITH MONSTERS #5 CVR A DELLEDERA | 3.99
HE WHO FIGHTS WITH MONSTERS #5 CVR B SIMEONE | 3.99
HE WHO FIGHTS WITH MONSTERS #5 CVR C NIETO | 3.99
HE WHO FIGHTS WITH MONSTERS #5 CVR D MOY R | 3.99
HELLBOY SILVER LANTERN CLUB #4 (OF 5) | 3.99
HOUSE OF SLAUGHTER #4 CVR A SHEHAN | 3.99
HOUSE OF SLAUGHTER #4 CVR B DELL EDERA | 3.99
HOUSE OF SLAUGHTER #4 CVR C BLANK SKETCH VAR | 3.99
HOUSE OF SLAUGHTER #4 CVR D 25 INCV COPY VAR DELL EDERA | *
HOUSE OF SLAUGHTER #4 CVR G UNLOCKABLE VAR SHEHAN | *
HUMAN TARGET #4 (OF 12) CVR A GREG SMALLWOOD | 4.99
HUMAN TARGET #4 (OF 12) CVR B DAVE JOHNSON VAR | 4.99
ICE CREAM MAN #28 CVR A MORAZZO & OHALLORAN | 3.99
ICE CREAM MAN #28 CVR B ECKMAN-LAWN | 3.99
ILLUSTRATING SPAIN IN THE US HC | 24.99
IRON MAN #16 | 3.99
IRON MAN #16 WOODS CLASSIC HOMAGE VAR | 3.99
JOY OPERATIONS #3 (OF 5) CVR A BYRNE | 3.99
JOY OPERATIONS #3 (OF 5) CVR B SHALVEY | 3.99
JUPITERS LEGACY TP VOL 05 NETFLIX EDITION | 18.99
JUSTICE LEAGUE #71 CVR A YANICK PAQUETTE & NATHAN FAIRBAIRN | 4.99
JUSTICE LEAGUE #71 CVR B ALEXANDER LOZANO CARD STOCK VAR | 5.99
MADE IN KOREA TP | 16.99
MARAUDERS ANNUAL #1 | 4.99
MARAUDERS ANNUAL #1 LUPACCHINO VAR | 4.99
MARAUDERS ANNUAL #1 BALDEON 1:10 DESIGN VAR | *
MARVEL PREVIEWS VOL 06 #5 FEBRUARY 2022 EXTRAS | FREE
MARY JANE BLACK CAT BEYOND #1 | 4.99
MARY JANE BLACK CAT BEYOND #1 JIMENEZ VAR | 4.99
MARY JANE BLACK CAT BEYOND #1 MOMOKO VAR | 4.99
MARY JANE BLACK CAT BEYOND #1 RAMOS VAR | 4.99
MARY JANE BLACK CAT BEYOND #1 VILLA VAR | 4.99
MARY JANE BLACK CAT BEYOND #1 ZITRO 1:25 VAR | *
MARY JANE BLACK CAT BEYOND #1 HUGHES 1:50 VAR | *
MILO MANARAS THE GOLDEN ASS | 24.99
MISTER MIRACLE THE GREAT ESCAPE TP | 16.99
MONSTERMIND HC DEALING WITH ANXIETY & SELF-DOUBT | 19.99
MONSTRESS #36 | 3.99
MONTAGUE TWINS GN VOL 02 DEVILS MUSIC | 17.99
MOTHS TP COMP SERIES | 9.99
MY LITTLE PONY GENERATIONS #4 CVR A CACCIATORE | 3.99
MY LITTLE PONY GENERATIONS #4 CVR B GARBOWSKA | 3.99
NEW MEN #1 (OF 4) CVR A AKANDE | 3.99
NEW MEN #1 (OF 4) CVR B AKANDE | 3.99
ONCE & FUTURE #24 CVR A MORA | 3.99
ONCE & FUTURE #24 CVR B 10 COPY INCV MORA | *
OWLY COLOR ED GN VOL 04 TIME TO BE BRAVE | 10.99
PEACEMAKER DISTURBING THE PEACE #1 (ONE SHOT) CVR A JUAN FERREYRA | 5.99
PEACEMAKER DISTURBING THE PEACE #1 (ONE SHOT) CVR B BROWN VAR | 5.99
PEACEMAKER DISTURBING THE PEACE #1 (ONE SHOT) CVR C INC 1:25 BROWN VAR | *
POWER RANGERS UNIVERSE #2 (OF 6) CVR A MORA | 4.99
POWER RANGERS UNIVERSE #2 (OF 6) CVR B 10 COPY INCV MORA | *
POWER RANGERS UNIVERSE #2 (OF 6) CVR F FOC REVEAL VAR | *
POWER RANGERS UNIVERSE #2 (OF 6) CVR G FOC UNLOCKABLE | *
PREVIEWS #401 FEBRUARY 2022 | 3.99
ROBIN #10 CVR A SIMONE DI MEO | 3.99
ROBIN #10 CVR B FRANCIS MANAPUL CARD STOCK VAR | 4.99
ROBIN #10 CVR C INC 1:25 NIKOLA CIZMESIJA CARD STOCK VAR | *
SAGA #55 | 2.99
SHEENA QUEEN JUNGLE #3 CVR A PARRILLO | 3.99
SHEENA QUEEN JUNGLE #3 CVR B BESCH | 3.99
SHEENA QUEEN JUNGLE #3 CVR N FOC TMNT HOMAGE HAESER ORIGINAL | 3.99
SLEEPING BEAUTIES #9 (OF 10) CVR A ABIGAIL HARDING | 3.99
SLEEPING BEAUTIES #9 (OF 10) CVR B WOODALL | 3.99
SOMETHING IS KILLING THE CHILDREN SLAUGHTER PACK #1 | 39.99
STAR TREK THE NEXT GENERATION BEST OF CAPTAIN PICARD | 6.99
STAR WARS HIGH REPUBLIC TRAIL SHADOWS #4 (OF 5) | 3.99
STAR WARS HIGH REPUBLIC TRAIL SHADOWS #4 (OF 5) FERRY VAR | 3.99
STATIC SEASON ONE #5 (OF 6) CVR A KHARY RANDOLPH | 3.99
STATIC SEASON ONE #5 (OF 6) CVR B NIKOLAS DRAPER-IVEY CARD STOCK VAR | 4.99
STRAY DOGS DOG DAYS #2 (OF 2) CVR A FORSTNER & FLEECS | 4.99
STRAY DOGS DOG DAYS #2 (OF 2) CVR B HORROR MOVIE VAR | 4.99
SUPERMAN & ROBIN SPECIAL #1 (ONE SHOT) CVR A VIKTOR BOGDANOVIC | 5.99
SUPERMAN & ROBIN SPECIAL #1 (ONE SHOT) CVR B JIMENEZ CARD STOCK VAR | 6.99
SUPERMAN & ROBIN SPECIAL #1 (ONE SHOT) CVR C INC 1:25 SARMENTO | *
SUPERMAN 78 #6 (OF 6) CVR A MIKEL JANIN | 3.99
SUPERMAN 78 #6 (OF 6) CVR B RAFA SANDOVAL CARD STOCK VAR | 4.99
SWAMP GOD #3 (OF 6) | 2.99
TASK FORCE Z #4 CVR A EDDY BARROWS & EBER FERREIRA | 3.99
TASK FORCE Z #4 CVR B RILEY ROSSMO CARD STOCK VAR | 4.99
TASK FORCE Z #4 CVR C DAN MORA PEACEMAKER CARD STOCK VAR | 4.99
TEEN TITANS ACADEMY #11 CVR A RAFA SANDOVAL | 3.99
TEEN TITANS ACADEMY #11 CVR B FICO OSSIO CARD STOCK VAR | 4.99
TEEN TITANS GO DC SUPER HERO GIRLS EXCHANGE STUDENTS TP | 9.99
TELEPATHS #5 (OF 6) | 3.99
THE MARVELS TP VOL 01 WAR IN SIANCONG | 17.99
THOR #21 | 3.99
THOR #21 CHEUNG HEADSHOT SKETCH VAR | 3.99
THOR #21 CREEES LEE CLASSIC HOMAGE VAR | 3.99
THOR #21 KLEIN 1:25 VAR | *
TRANSFORMERS BEAST WARS #12 CVR A YURCABA | 3.99
TRANSFORMERS BEAST WARS #12 CVR B MURPHY | 3.99
TRANSFORMERS BEAST WARS #12 CVR C 10 COPY INCV JAMEL JONES | *
TWO MOONS #9 CVR A GIANGIORDANO & NIRO | 3.99
TWO MOONS #9 CVR B FIUMARA | 3.99
USAGI YOJIMBO LONE GOAT & KID #1 | 3.99
VAMPIRELLA DRACULA UNHOLY #2 CVR A PARRILLO | 3.99
VAMPIRELLA DRACULA UNHOLY #2 CVR B BESCH | 3.99
VAMPIRELLA DRACULA UNHOLY #2 CVR D ARTGERM | 3.99
VAMPIRELLA DRACULA UNHOLY #2 CVR M FOC TMNT HOMAGE HAESER | *
VIRTUAL HERO GN | 17.99
WONDER GIRL #7 CVR A MATTEO SCALERA | 3.99
WONDER GIRL #7 CVR B JULIAN TOTINO TEDESCO CARD STOCK VAR | 4.99
WORLD OF READING SPIDEY SAVES THE DAY AMAZING FRIENDS | 7.99
X DEATHS OF WOLVERINE #1 | 5.99
X DEATHS OF WOLVERINE #1 BAGLEY TRADING CARD VAR | 5.99
X DEATHS OF WOLVERINE #1 CABAL STORMBREAKERS VAR | 5.99
X DEATHS OF WOLVERINE #1 GARCIN VAR | 5.99
X DEATHS OF WOLVERINE #1 HANS VAR | 5.99
X DEATHS OF WOLVERINE #1 JURGENS VAR | 5.99
X DEATHS OF WOLVERINE #1 KUBERT OMEGA WOLVERINE SPOILER VAR | 5.99
X DEATHS OF WOLVERINE #1 PAREL VAR | 5.99
X DEATHS OF WOLVERINE #1 YAGAWA 1:25 ANIME STYLE VAR | *
X DEATHS OF WOLVERINE #1 ASRAR 1:50 VAR | *
X DEATHS OF WOLVERINE #1 KIETH 1:100 HIDDEN GEM VAR | *
X-MEN #7 | 3.99
X-MEN #7 CHEUNG HEADSHOT SKETCH VAR | 3.99
X-MEN #7 DAUTERMAN NEW LINEUP TRADING CARD VAR | 3.99

*limited quantities, check for availability