WEDNESDAY :: MARCH 29, 2023





HEROESCON RETURNS JUNE 16-18, 2023!
WE'RE OFFERING TWO OPTIONS FOR 3-DAY ADVANCE TICKETS!
GET YOUR TICKETS TODAY!

ARTIST ALLEY TABLES ON SALE TOO!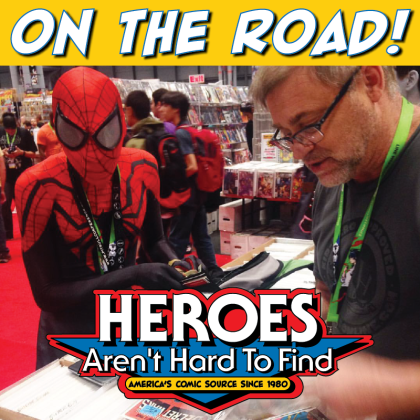 HEROES IS ON THE ROAD THIS WEEKEND!
WE HIT TWO GREAT SHOWS THIS WEEKEND!
THE CHARLOTTE COMICON IN CONCORD, AND THE ATLANTA COMIC CONVENTION IN ATLANTA, GA!

HEROES CAN SHIP ANYTHING TO ANYWHERE!
CALL OUR STORE AT 704-375-7462 BETWEEN THE HOURS OF 10AM-7PM OR SEE MORE INFORMATION ON OUR BLOG!
YOU CAN PLACE ORDERS BY CALLING OUR STORE AT 704-375-7462
OR BY EMAIL TO: heroesarenthardtofind@gmail.com

HEROES HOURS:
MONDAY-TUESDAY; THURSDAY-SATURDAY: 10AM-7PM
WEDNESDAY: 10AM-9PM
SUNDAY: 1PM-6PM
NEW RELEASES FOR MARCH 29, 2023

THE HEROES CREW HITS THE ROAD FOR TWO GREAT SHOWS THIS WEEKEND!
THE HEROES TEAM IS HEADING TO THE CONCORD CONVENTION CENTER THIS WEEKEND FOR THE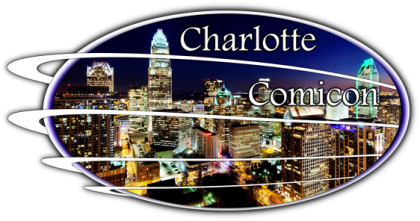 Sunday, April 2
10AM-5PM
Tickets are $5.00 for Adults
Kids 12 and Under = FREE
The Charlotte Comicon will be held at the
EMBASSY SUITES CONCORD *
CHARLOTTE – CONCORD CONVENTION CENTER
5400 John Q Hammons Dr. NW
Concord, NC 28027
Featuring Comics, Toys, Costume Contest and MORE!
We look forward to seeing you in Concord!



THE HEROES CREW IS ALSO HEADING TO ATLANTA THIS WEEKEND FOR THE ATLANTA COMIC CONVENTION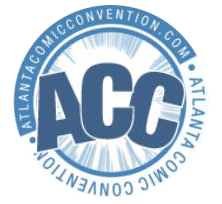 Sunday, April 2
11AM-5PM
Admission: $5.00
Parking: $8.00
The Atlanta Comic Convention will be held at the:
Marriott Hotel-Century Center
2000 Century Blvd
Atlanta, Ga 30345

We've dropped ELEVEN New Featured Guest Announcements!
Check out our updated Featured Guest List HERE!
Stay tuned for TEN MORE Announcements TOMORROW!


TICKETS ON SALE NOW!
The Heroes Convention returns to Father's Day Weekend this June 16-18!
3-Day Advance Tickets, as well as Artist Alley Tables are on sale NOW!
For our 2023 show, we are offering TWO OPTIONS for
3-Day Advance Tickets!
____________________________________
Option 1:
VIP* 3-Day Advance Pass – $100
This is a NEW ticket option for our 2023 Convention,
and is limited to only 300 TICKETS!
The VIP* 3-Day Advance Pass includes:
30-Minute Early Entry to the Heroes Convention All Three Days
HeroesCon 2023 T-Shirt in Choice of Size (S-4X)
HeroesCon 2023 Commemorative Badge w/Lanyard
HeroesCon 2023 Exclusive Print
FREE Entry to the Charlotte Mini-Con, February 4, 2023 at the Grady Cole Center
____________________________________
Option 2:
3-Day Advance Pass – $65
3-Day Advance Pass includes:
Saves $35 over 3 Day-Of Ticket Purchases
3-Day Pass Holders will be allowed into the Heroes Convention immediately after VIP* 3-Day Pass Holders, and BEFORE Day-Of Ticket Holders All Three Days
FREE Entry to the Charlotte Mini-Con, February 4, 2023 at the Grady Cole Center
____________________________________
Single-day tickets are only available at the door.
FRIDAY ONLY – $35.00
SATURDAY ONLY – $35.00
SUNDAY ONLY – $30.00
Children 16 Years of Age and Under will get in FREE with a Paying Adult.
Paying adult MUST BE PRESENT for 16 & Under FREE TICKET to be distributed. Student or State ID may be requested for children 13-16 who appear older. FREE TICKET does NOT INCLUDE any incentives.
____________________________________
ONE – 6′ Artist Alley Table
TWO chairs, and TWO Artist Alley Passes for the Convention

You may add ONE Additional Chair + Pass per table for $75.00
Artist Alley Tables are LIMITED to TWO TABLES per Reservation
Artist Alley Tables from our 2020/2021 show that were unable to attend our 2022 Heroes Convention have transferred to the 2023 Heroes Convention.
Table space is limited and will sell out quickly, reserve your table TODAY!
____________________________________
HEROESCON 2023 EXHIBITORS:
Booth spaces at the 2023 Heroes Convention are over 3/4 sold out!
If you are a vendor looking to reserve a 10'x10′ or larger booth space at the 2023 Heroes Convention, please email Karla@heroesonline.com to get an application along with a map of available booth spaces at our 2023 show.

____________________________________
HeroesCon Featured Guest Announcements, Artist Alley Table Listings, and Exhibitor Booth Listings will all be published very soon! Stay up to date by signing up for our weekly NEWSLETTER, and follow us on social media @HeroesOnline!



TASCHEN and Marvel Entertainment Announce
'The Marvel Comics Library'
Famous First Edition:
First printings of 5,000 numbered copies
ABOUT THE SERIES:
TASCHEN's extra-large format, close in size to the original artworks, reveal startling new details in the work of Marvel's most acclaimed artists. For each title in the series, the most pristine pedigreed comics (from the collection of our own SHELTON DRUM!) have been cracked open for reproduction in close collaboration with Marvel and the Certified Guaranty Company. Rather than recolor the original production artwork (as has been done in previous decades' reprints of classic comics), TASCHEN has attempted to create an ideal representation of these books as they were produced at the time of publication. Beginning with high grade, top-quality comics sourced with the assistance of the CGC, super-high-resolution photographs of each page were made as printed more than half a century ago, using modern retouching techniques to correct problems with the era's inexpensive, imperfect printing. This included improved and balanced ink densities and color matching, proper registration of the four-color printing and correction of thick/thin lines resulting from the flexible plates "smudging." The end result is a finished product — as if hot off a world-class printing press produced without economic or time-pressure constraints – tailored for readers, fans, artists and collectors alike.
Each volume features an essay by a comic book historian alongside hundreds of photos and artifacts. The books use three different paper stocks, including an uncoated and wood-free paper exclusively developed for this series that simulates the feel of the original comics.
The first 5,000 copies of each volume will be numbered and released as a 'Famous First Edition'. These books are also available as a Collector's Edition, limited to 1,000 copies featuring an aluminum print cover tipped into a leatherette-bound spine, foil embossing, and housed in a slipcase. Each book is individually numbered. The inaugural purchase of the Collector's Edition entitles the collector to the selection of a personal favorite number between 1 and 1,000 on a first-come-first-serve basis. This will also secure a preemptive right to reserve a copy with the identical edition number for all forthcoming Collector's Edition titles in 'The Marvel Comic Library'.
The next title in 'The Marvel Comics Library' series will be Captain America, scheduled for release in 2023.
Shelton granted exclusive and unprecedented access to some of his most prized and beloved comics, and art, to assist in the creation of this comics tome.
"Working with TASCHEN and the CGC on these books has been an honor. The finished product FAR EXCEEDS any pre-conceived expectations I may have held! I just opened the box with the book, and I know the word might be overused, but it is FANTASTIC! The production quality is awesome. I love it!"
We have a few copies available for purchase in-store NOW, or you can
pre-order your copy to have it shipped!
Pre-Order your copy for pick-up in our store HERE

Shipping is an additional $25.00 if you are unable to pick up in store.
Order your copy to be shipped HERE
Ships within the US ONLY



HAVE OLD COMIC BOOKS?
CALL US!
We have been buying and selling for
OVER 50 YEARS!
We provide evaluations, advice and an offer if you are looking to sell! You owe it to yourself to get our expert evaluation before you sell!

Send an email to Shelton@heroesonline.com or call us at 704-375-7462


BOOKS SHIPPING THE WEEK OF: MARCH 29, 2023
ACTION COMICS #1053 CVR A STEVE BEACH | 4.99
ACTION COMICS #1053 CVR B RAFA SANDOVAL CS | 5.99
ACTION COMICS #1053 CVR C LEE WEEKS CS | 5.99
ACTION COMICS #1053 CVR D LUCIO PARRILLO SHAZAM FURY OF THE GODS MOVIE CS | 5.99
ACTION COMICS #1053 CVR E 1:25 NATHAN SZERDY CS | *
ACTION COMICS #1053 CVR F 1:50 STEVE BEACH FOIL | *
ACTION COMICS #1053 CVR G ELEONORA CARLINI INTERNATIONAL WOMENS DAY CS | 5.99
AMBASSADORS #1 (OF 6) CVR A QUITELY | 3.99
AMBASSADORS #1 (OF 6) CVR B QUITELY B&W | 3.99
AMBASSADORS #1 (OF 6) CVR C CAVENAGO | 3.99
AMBASSADORS #1 (OF 6) CVR D LARRAZ | 3.99
AMBASSADORS #1 (OF 6) CVR E BLANK | 3.99
AMERICAN BORN CHINESE GN MOVIE ED | 14.99
ANCIENT ENEMIES #3 (OF 6) CVR A BEYRUTH | 5.99
APPROACH #5 (OF 5) CVR A HAUN | 3.99
APPROACH #5 (OF 5) CVR B 1:10 HUTCHISON-CATES | *
ASTRONEER COUNTDOWN GN | 13.99
AV TEAM UP CEREBUS & WOMAN THING ONE SHOT | 4.00
AVENGERS BEYOND #1 (OF 5) | 3.99
AVENGERS BEYOND #1 (OF 5) LAND | 3.99
AVENGERS BEYOND #1 (OF 5) YOUNG | 3.99
AVENGERS EPIC COLLECTION TP ACTS OF VENGEANCE | 44.99
BACK ISSUE #142 | 10.95
BARBARELLA CENTER CANNOT HOLD #2 CVR A CHEW | 3.99
BARBARELLA CENTER CANNOT HOLD #2 CVR B CELINA | 3.99
BARBARELLA CENTER CANNOT HOLD #2 CVR D MUSABEKOV | 3.99
BARBARELLA CENTER CANNOT HOLD #2 CVR F 1:10 BROXTON | *
BARBARELLA CENTER CANNOT HOLD #2 CVR M FOC CHEW ULTRAVIOLET | *
BATMAN GOTHAM KNIGHTS GILDED CITY #6 (OF 6) CVR A GREG CAPULLO | 4.99
BATMAN GOTHAM KNIGHTS GILDED CITY #6 (OF 6) CVR B ELIZABETH TORQUE CS | 5.99
BATMAN GOTHAM KNIGHTS GILDED CITY #6 (OF 6) CVR C VIDEO GAME CS | 5.99
BETSY BRADDOCK CAPTAIN BRITAIN #2 | 3.99
BETSY BRADDOCK CAPTAIN BRITAIN #2 VILLALOBOS | 3.99
BIG GUY & RUSTY BOY ROBOT TP (2ND ED) | 19.99
BLACK PHOENIX GN VOL 01 | 14.95
BLAKE & MORTIMER GN VOL 29 EIGHT HOURS IN BERLIN | 16.95
BLOOD STAINED TEETH #10 CVR A WARD | 3.99
BLOOD STAINED TEETH #10 CVR B ALBUQUERQUE | 3.99
BLUE BEETLE GRADUATION DAY #5 (OF 6) CVR A ADRIAN GUTIERREZ | 3.99
BLUE BEETLE GRADUATION DAY #5 (OF 6) CVR B BALDEMAR RIVAS CS | 4.99
BLUE BEETLE GRADUATION DAY #5 (OF 6) CVR D SPANISH LANGUAGE VERSION | 3.99
BOX OF LIGHT GN VOL 02 | 13.99
BULLS OF BEACON HILL #3 | 3.99
CARNAGE EPIC COLLECTION TP WEB OF CARNAGE | 44.99
CAVEWOMAN RETURN TO MARKHAMS MANSION ONE SHOT #1 CVR A MASSE | 3.99
CLOBBERIN TIME #1 (OF 5) | 3.99
CLOBBERIN TIME #1 (OF 5) 1:25 SANDOVAL | *
CLOBBERIN TIME #1 (OF 5) JURGENS | 3.99
CLOBBERIN TIME #1 (OF 5) SMALLWOOD | 3.99
DAMAGE CONTROL TP NEW EMPLOYEE HANDBOOK | 17.99
DAREDEVIL #9 | 3.99
DAREDEVIL #9 1:25 BA | *
DAREDEVIL #9 ALEX ROSS TIMELESS ELEKTRA VIR | 3.99
DAREDEVIL EPIC COLLECTION TP WATCH OUT FOR BULLSEYE | 49.99
DARK KNIGHTS OF STEEL #10 (OF 12) CVR A DAN MORA | 3.99
DARK KNIGHTS OF STEEL #10 (OF 12) CVR B EJIKURE CS | 4.99
DARK KNIGHTS OF STEEL #10 (OF 12) CVR C 1:25 JORGE MOLINA CS | *
DC RWBY #2 (OF 7) CVR A MEGHAN HETRICK | 3.99
DC RWBY #2 (OF 7) CVR B MIRKA ANDOLFO CS | 4.99
DEAD SEAS #4 CVR A BROKENSHIRE | 3.99
DEAD SEAS #4 CVR C HOWELL | 3.99
DEADPOOL #5 | 3.99
DEADPOOL #5 DAVID TALASKI | 3.99
DEADPOOL #5 NAUCK SLAPSTICK | 3.99
DETECTIVE COMICS #1070 CVR A EVAN CAGLE | 4.99
DETECTIVE COMICS #1070 CVR B IVAN REIS CS | 5.99
DETECTIVE COMICS #1070 CVR C KELLEY JONES CS | 5.99
DETECTIVE COMICS #1070 CVR D TRAVIS MOORE SHAZAM FURY OF THE GODS MOVIE CS | 5.99
DETECTIVE COMICS #1070 CVR E 1:25 SEB MCKINNON CS | *
DETECTIVE COMICS #1070 CVR F 1:50 KELLEY JONES FOIL | *
DOCTOR STRANGE EPIC COLLECTION TP TRIUMPH AND TORMENT | 44.99
DOCTOR WHO MAGAZINE #586 | 13.99
DONT SPIT IN THE WIND #1 (OF 4) CVR A CARDOSELLI | 4.99
DONT SPIT IN THE WIND #1 (OF 4) CVR B ZACH HOWARD & DANIEL | 4.99
DRAGON AGE MISSING #3 (OF 4) | 3.99
DUNGEONS & DRAGONS SATURDAY MORNING ADV #1 CVR A KAMBADAIS | 3.99
DUNGEONS & DRAGONS SATURDAY MORNING ADV #1 CVR B HICKEY | 3.99
DUNGEONS & DRAGONS SATURDAY MORNING ADV #1 CVR C 1:10 | *
E RATIC RECHARGED TP | 9.99
EVERYTHING SUCKS REAL GAMER HOURS ONESHOT | 7.99
FART SCHOOL HC | 24.99
FERAL & FOE TP VOL 01 | 19.99
FESTIVAL OF SHADOWS JAPANESE GHOST STORY GN | 19.99
FIST OF THE NORTH STAR HC VOL 08 | 19.99
GODFELL #2 CVR A HENNESSY | 4.99
GODFELL #2 CVR B GOODEN | 4.99
GOTHAM CITY YEAR ONE #6 (OF 6) CVR A PHIL HESTER & ERIC GAPSTUR | 4.99
GOTHAM CITY YEAR ONE #6 (OF 6) CVR B JORGE MOLINA | 4.99
GOTHAM CITY YEAR ONE #6 (OF 6) CVR C 1:25 JASON MASTERS | *
GRANITE STATE PUNK #1 CVR A BUERMEYER | 4.99
GRANITE STATE PUNK #1 CVR B 1:10 UNLOCK BUERMEYER | *
GREAT GATSBY #7 CVR A COELHO | 4.99
GREAT GATSBY #7 CVR B COELHO | 5.99
HARD BOILED TP (2ND ED) | 19.99
HARLEY QUINN #28 CVR A SWEENEY BOO | 4.99
HARLEY QUINN #28 CVR B RYAN SOOK CS | 5.99
HARLEY QUINN #28 CVR C JENNY FRISON CS | 5.99
HARLEY QUINN #28 CVR D 1:25 DAN MORA CS | *
HARLEY QUINN #28 CVR F CATHY KWAN INTERNATIONAL WOMENS DAY CS | 5.99
HEART EYES #5 CVR A IBANEZ | 4.99
HEART EYES #5 CVR B DIALYNAS | 4.99
HEAVY BRIGHT HC | 39.99
HELLBOY IN LOVE #4 (OF 5) | 3.99
I AM ALBERT EINSTEIN YR SC | 9.99
I AM BATMAN HC VOL 02 WELCOME TO NEW YORK | 24.99
I AM HARRIET TUBMAN YR SC | 9.99
I AM SACAGAWEA YR SC | 9.99
I AM TEMPLE GRANDIN YR HC | 16.99
INDIGO CHILDREN #1 CVR A DIOTTO | 3.99
INDIGO CHILDREN #1 CVR B 1:10 BOSS | *
INDIGO CHILDREN #1 CVR C 1:25 LOTAY | *
INFINITE FRONTIER TP | 29.99
INVINCIBLE IRON MAN #4 | 3.99
INVINCIBLE IRON MAN #4 1:25 ARTHUR ADAMS | *
INVINCIBLE IRON MAN #4 COELLO | 3.99
INVINCIBLE IRON MAN #4 LAYTON CONNECTING | 3.99
INVINCIBLE IRON MAN #4 ROSS TIMELESS LEGACY MANDARIN VIR | 3.99
ITS JEFF #1 | 5.99
ITS JEFF #1 DOALY | 5.99
ITS JEFF #1 RON LIM | 5.99
ITS ONLY TEENAGE WASTELAND #4 (OF 4) | 3.99
JALISCO LATINA SUPERHERO TP | 14.99
KAMEN RIDER ZERO ONE #3 CVR A MERCADO | 3.99
KAMEN RIDER ZERO ONE #3 FOC MERCADO COPIC | *
KARMAN LINE OGN | 17.99
KAYA TP | 9.99
KILLADELPHIA #29 CVR A ALEXANDER | 3.99
KILLADELPHIA #29 CVR B SHY | 3.99
KILLADELPHIA #29 CVR C ALEXANDER B&W NOIR ED | 3.99
LADY BALTIMORE DREAM OF IKELOS ONE-SHOT | 3.99
LAZARUS PLANET REVENGE OF THE GODS #2 (OF 4) CVR A GUILLEM MARCH | 4.99
LAZARUS PLANET REVENGE OF THE GODS #2 (OF 4) CVR B SIMONE DI MEO CS | 5.99
LAZARUS PLANET REVENGE OF THE GODS #2 (OF 4) CVR C 1:25 MICHAEL CHO CS | *
LES MISERABLES OMNIBUS GN VOL 02 | 19.99
LIQUID KILL #2 (OF 6) CVR A YUNE | 3.99
LIQUID KILL #2 (OF 6) CVR B IUMAZARK | 3.99
LIQUID KILL #2 (OF 6) CVR C BRAO | 3.99
LIQUID KILL #2 (OF 6) CVR D MOSS | 3.99
LIQUID KILL #2 (OF 6) CVR E 1:10 DEL REY | *
LOCAL MAN #2 CVR A SEELEY & FLEECS | 3.99
LOCAL MAN #2 CVR B NUACK & REBER | 3.99
LOVECRAFT UNKNOWN KADATH #7 CVR A SALOMON | 3.99
LOVESICK #6 (OF 7) CVR A VECCHIO | 3.99
LOVESICK #6 (OF 7) CVR B VECCHIO | 3.99
LOVESICK #6 (OF 7) CVR C GRAHAM | 3.99
LOVESICK #6 (OF 7) CVR D VECCHIO | 3.99
MIRACLE KINGDOM #1 CVR A ALONSO MOLINA GONZALES | 4.99
MIRACLE KINGDOM #1 CVR B 1:10 UNLOCK FILIPPO | *
MISTER MAMMOTH HC | 29.99
MMPR TMNT II #4 (OF 5) CVR A MORA | 4.99
MMPR TMNT II #4 (OF 5) CVR B EASTMAN & WILLIAMS II | 4.99
MMPR TMNT II #4 (OF 5) CVR C MMPR VAR GIBSON | 4.99
MMPR TMNT II #4 (OF 5) CVR D TMNT VAR GIBSON | 4.99
MMPR TMNT II #4 (OF 5) CVR E CS CLARKE | 5.99
MMPR TMNT II #4 (OF 5) CVR F 10 COPY INCV EASTMAN & WILLIAMS | *
MMPR TMNT II #4 (OF 5) CVR L FOC REVEAL | *
MOON KNIGHT BLACK WHITE BLOOD TREASURY EDITION TP | 29.99
MY BAD VOL 2 #5 (OF 5) | 4.99
NAOMI SEASON 2 HC | 24.99
NEIGHBORS #1 (OF 5) CVR C SPOT UV FRANY | 5.99
NEIGHBORS #1 (OF 5) CVR E 1:25 MOON | *
NIGHTCRAWLERS #1 (OF 3) 2ND PTG LEINIL YU | 3.99
NOVA RICHARD RIDER OMNIBUS HC JOHN BUSCEMA CVR | 100.00
NOVA RICHARD RIDER OMNIBUS HC POLLARD DM | 100.00
ON OR OFF GN VOL 03 (A) | 19.99
ONCE UPON A TIME AT END OF WORLD #5 CVR A DEL MUNDO | 4.99
ONCE UPON A TIME AT END OF WORLD #5 CVR B FRANY | 4.99
ONCE UPON A TIME AT END OF WORLD #5 CVR C FOIL ALLRED | 6.99
PARKER GIRLS #6 | 3.99
PLANET HULK WORLDBREAKER #5 (OF 5) | 3.99
PREVIEWS #415 APRIL 2023 | 3.00
PUNCHLINE THE GOTHAM GAME #6 (OF 6) CVR A GLEB MELNIKOV | 3.99
PUNCHLINE THE GOTHAM GAME #6 (OF 6) CVR B DERRICK CHEW CS | 4.99
PUNCHLINE THE GOTHAM GAME #6 (OF 6) CVR C SIMONE DI MEO CS | 4.99
RANGER STRANGER DEEP CUTS #1 | 5.99
RICK AND MORTY #3 CVR A STRESING | 3.99
RICK AND MORTY #3 CVR B ELLERBY | 3.99
ROCKETMAN & ROCKETGIRL ONE SHOT CVR A LEIRIX | 4.99
ROCKETMAN & ROCKETGIRL ONE SHOT CVR B EDGAR | 4.99
ROCKETMAN & ROCKETGIRL ONE SHOT CVR C SPALLETTA | 4.99
SABRETOOTH AND EXILES #5 (OF 5) | 3.99
SANDMAN UNIVERSE DEAD BOY DETECTIVES #4 (OF 6) CVR A NIMIT MALAVIA | 3.99
SANDMAN UNIVERSE DEAD BOY DETECTIVES #4 (OF 6) CVR B ALEX ECKMAN-LAWN CS | 4.99
SANTA LATINA SUPERHERO GN | 14.99
SEX & HORROR ART OF ROBERTO MOLINO SC | 36.95
SHADOW SERVICE TP VOL 03 | 17.99
SOMETHING IS KILLING THE CHILDREN #30 CVR A DELL EDERA | 3.99
SOMETHING IS KILLING THE CHILDREN #30 CVR B ANINDITO | 3.99
SOMETHING IS KILLING THE CHILDREN #30 CVR C 1:25 | *
SOMETHING IS KILLING THE CHILDREN #30 CVR F UNLOCKABLE | *
SONGS FOR DEAD AFTERLIFE #1 CVR A ROBLES | 7.99
SONGS FOR DEAD AFTERLIFE #1 CVR B ERICKSON | 7.99
SPERO TP | 14.99
STAR TREK SNW ILLYRIAN ENIGMA #4 CVR A LEVENS | 3.99
STAR TREK SNW ILLYRIAN ENIGMA #4 CVR B HARVEY | 3.99
STAR WARS HIGH REPUBLIC #7 | 3.99
STAR WARS HIGH REPUBLIC #7 1:25 ZIRCHER | *
STAR WARS HIGH REPUBLIC #7 VILLANELLI | 3.99
STAR WARS HIGH REPUBLIC BLADE #4 (OF 4) | 3.99
STAR WARS HIGH REPUBLIC BLADE #4 (OF 4) 1:25 | *
STAR WARS HIGH REPUBLIC BLADE #4 (OF 4) BLACK HISTORY MONTH | 3.99
STAR WARS HIGH REPUBLIC BLADE #4 (OF 4) MCKONE | 3.99
STAR WARS HIGH REPUBLIC BLADE #4 (OF 4) WOMENS HISTORY MONTH | 3.99
STAR WARS RETURN OF JEDI JABBAS PALACE #1 | 4.99
STAR WARS RETURN OF JEDI JABBAS PALACE #1 1:25 | *
STAR WARS RETURN OF JEDI JABBAS PALACE #1 CONNECT | 4.99
STAR WARS RETURN OF JEDI JABBAS PALACE #1 WOMANS HISTORY | 4.99
STARGIRL THE LOST CHILDREN #5 (OF 6) CVR A TODD NAUCK | 3.99
STARGIRL THE LOST CHILDREN #5 (OF 6) CVR B SWEENEY BOO CS | 4.99
STATIC SHADOWS OF DAKOTA #1 2ND PRNTING | 3.99
STEEL CLAW COLD TRAIL SUPER PICTURE LIBRARY HC | 19.99
STEEL CLAW TP VOL 02 REIGN OF BRAIN | 18.99
STRANGE ACADEMY FINALS #5 | 3.99
STRANGE ACADEMY FINALS #5 DAVID LOPEZ | 3.99
STRANGE ACADEMY FINALS #5 WEAVER TRADING CARD | 3.99
STRONTIUM DOG THE SON GN | 18.99
SURVIVAL STREET TP | 19.99
TASK FORCE Z HC VOL 02 WHATS EATING YOU | 24.99
THE EDGE #1 | 3.99
THE EXILED #2 (OF 6) CVR A KAMBADAIS | 3.99
THE EXILED #2 (OF 6) CVR B VILLALOBOS | 3.99
THE EXILED #2 (OF 6) CVR C ASEVEDO | 3.99
THE EXILED #2 (OF 6) CVR D ESKIVO | 3.99
THE EXILED #2 (OF 6) CVR E GALINDO BLADE 2 HOMAGE | 3.99
THE EXILED #2 (OF 6) CVR F KENT DEMOLITION MAN HOMAGE | 3.99
THOR #32 | 3.99
THOR #32 ASRAR INFINITY SAGA PHASE 3 | 3.99
THOR #32 BRADSHAW | 3.99
THUNDERBOLTS TP BACK ON TARGET | 17.99
TIM DRAKE ROBIN #7 CVR A DAN PANOSIAN | 3.99
TIM DRAKE ROBIN #7 CVR B NIKOLA CIZMESIJA CS | 4.99
TOY #1 CVR A KITTY MECHSUIT ATTACK | 5.99
TOY #1 CVR B SUPER MARIO PARODY | 5.99
TOY #1 CVR C ON THE RUN | 5.99
TOY #1 CVR F 1:6 ON THE RUN VARIANT | *
TRIALS OF X TP VOL 07 | 19.99
UNBREAKABLE RED SONJA #5 CVR A PARRILLO | 3.99
UNBREAKABLE RED SONJA #5 CVR B CELINA | 3.99
UNBREAKABLE RED SONJA #5 CVR D FINCH B&W | 3.99
UNBREAKABLE RED SONJA #5 CVR F 1:10 PANOSIAN ORIGINAL | *
UNBREAKABLE RED SONJA #5 CVR L FOC HACK ORIGINAL | *
UNBREAKABLE RED SONJA #5 CVR M FOC CASTRO ORIGINAL | *
UNSTOPPABLE DOOM PATROL #1 (OF 6) CVR A CHRIS BURNHAM | 3.99
UNSTOPPABLE DOOM PATROL #1 (OF 6) CVR B NATHAN SZERDY CS | 4.99
UNSTOPPABLE DOOM PATROL #1 (OF 6) CVR C BURNHAM SCRATCH-OFF CS (5 CVRS) | 4.99
UNSTOPPABLE DOOM PATROL #1 (OF 6) CVR D 1:25 DENNIS CULVER CS | *
UNSTOPPABLE DOOM PATROL #1 (OF 6) CVR E 1:50 NATHAN SZERDY FOIL | *
UNSTOPPABLE DOOM PATROL #1 (OF 6) CVR F CHRIS BURNHAM DESIGN CS | 4.99
VAMPIRELLA YEAR ONE #6 CVR A TURNER | 3.99
VAMPIRELLA YEAR ONE #6 CVR B PARRILLO | 3.99
VAMPIRELLA YEAR ONE #6 CVR F 1:10 NOWLAN PENCILS ORIGINAL | *
VAMPIRELLA YEAR ONE #6 CVR O FOC PARRILLO ULTRAVIOLET | *
VENOM LETHAL PROTECTOR II #1 (OF 5) | 4.99
VENOM LETHAL PROTECTOR II #1 (OF 5) 1:25 SIQUEIRA WRAP | *
VENOM LETHAL PROTECTOR II #1 (OF 5) MOMOKO | 4.99
VENOM LETHAL PROTECTOR II #1 (OF 5) ROSS TIMELESS VENOM VIR | 4.99
VINCE STAPLES PRESENTS LIMBO BEACH | 19.99
WALLER VS WILDSTORM #1 (OF 4) CVR A JORGE FORNES | 5.99
WALLER VS WILDSTORM #1 (OF 4) CVR B ERIC BATTLE | 5.99
WALLER VS WILDSTORM #1 (OF 4) CVR C 1:25 MIKE PERKINS | *
WELCOME BACK AUREOLE GN | 13.99
WESTERNOIR GN | 20.00
WIZKIT GN | 12.99
WOLVERINE TP WEAPON X DELUXE EDITION | 29.99
X-MEN UNFORGIVEN #1 | 4.99
X-MEN UNFORGIVEN #1 MOMOKO | 4.99

*limited quantities, check for availability
If you would like to add any of these titles to your Reserve Bag, please call our store at 704-375-7462 or send an email requests to:

HeroesPulls@heroesonline.com OR
HeroesArentHardtoFind@gmail.com