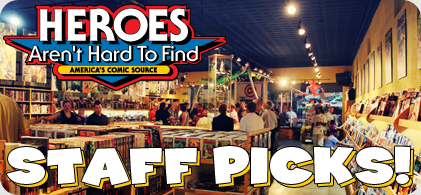 KARLA'S PICK :: THE BOYS #72:
"Job done. The end of a long, long road, and I have to say I enjoyed every step along it." – Garth Ennis
"We told you it was going to hurt!" – Darick Robertson
Well…ladies and gents, it's the end of an era. An era where at times the good guys were almost as bad as the bad guys, if not worse. If you've followed along with Garth Ennis as he spun this incredibly twisted tale of heroes and heartache, then be prepared. This is the FINAL issue. That's it. There isn't any more. It's been one heck of wild ride and I can't wait to see where it all ends, and who, if anyone, is left standing on the last page!