Heroes stand for Justice, and Heroes Aren't Hard to Find stands with the BIPOC Community and the #BlackLiveMatter movement.
We must live by the code of the heroes whose stories we carry in our store, and stand for what is RIGHT.
Captain America fought the Nazis. The X-Men, Black Panther, and countless other titles throughout the years, have represented the fight for civil rights.
In December of 1968, Stan Lee, the father of Marvel Comics, used his Soapbox to declare, "Racism and bigotry are among the deadliest social ills plaguing the world today."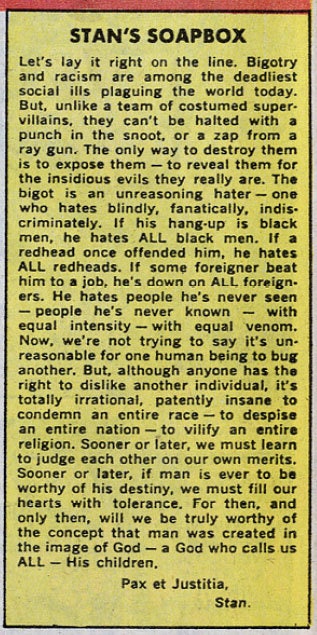 A few months earlier, in October 1968 his Soapbox stated, "We believe that Man has a divine destiny, and an awesome responsibility – the responsibility of treating all who share this wondrous world of ours with tolerance and respect – judging each fellow human on his own merit, regardless of race, creed, or color."
We look forward to a new chapter written by a new world where diversity and inclusivity are not just fictional characters on a page, but a reality for all who live it.
We stand with you.
#BLACKLIVESMATTER
Find ways to help: