JLA/AVENGERS FOR HERO INITIATIVE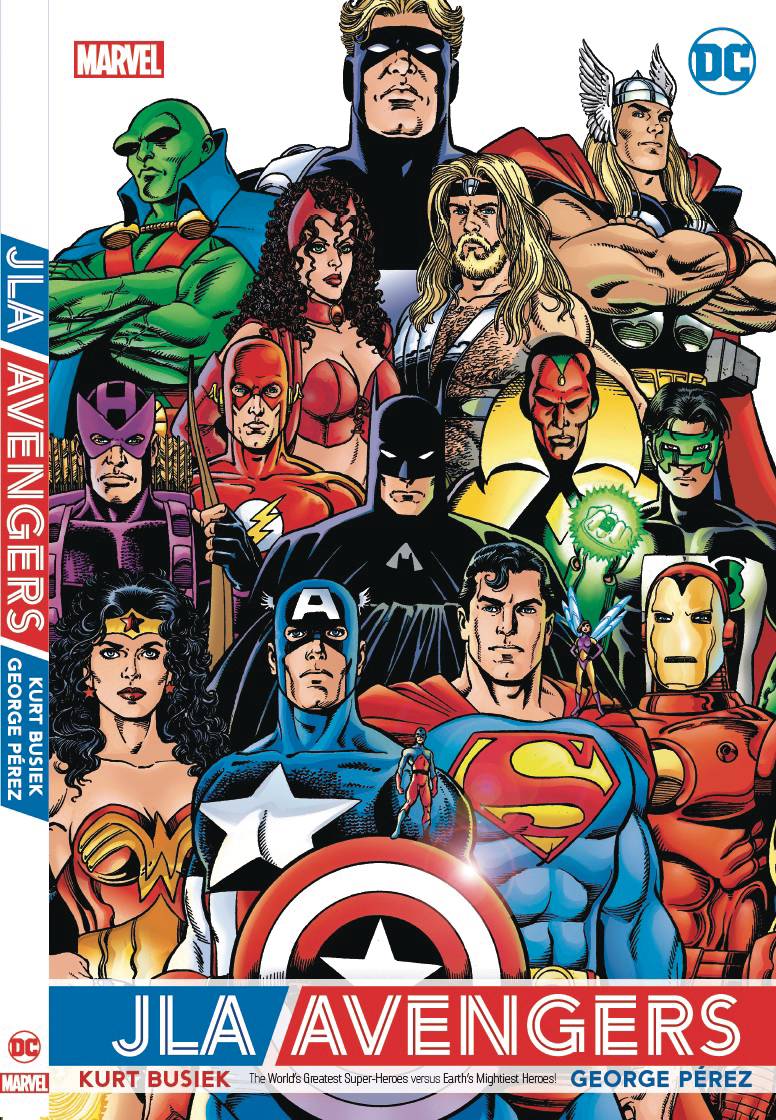 This week a new limited printing of the classic JLA/Avengers crossover by George Pérez and Kurt Busiek was announced. All proceeds from the sale of this book will go to Hero Initiative, a favorite charity of our beloved Mr. Pérez. This long out of print collection is currently set to receive a print run of 7000 copies.
While all of us are understandably excited about this title being available again, and even happier that George has seen the outpouring of enthusiasm, this limited run means that it will be impossible for everyone who wants a copy to get one.
Like every shop in the country, we have been bombarded with requests for copies. We have received requests in the store, over the phone, on social media, and over email.
While we have ordered as many copies as we can,
we have to state the obvious:


MASS ALLOCATIONS WILL OCCUR FOR THIS BOOK, AND THE DEMAND WILL CERTAINLY OUTWEIGH THE SUPPLY.
As a result of these circumstances, we have made the decision to AUCTION OFF whatever copies we may receive, with ALL PROCEEDS going directly to the Hero Initiative on behalf of Mr. George Pérez.
In the unlikely event that the print run is expanded we may revise or reconsider our plans. At this time, it seems that auctioning off whatever copies we DO receive is the only FAIR way to honor the legacy of Mr. Pérez and Mr. Busiek's masterpiece, and to ENSURE that any potential proceeds benefit the cause in which this entire enterprise was intended.
___
"I am so incredibly overjoyed to hear that my fanboy dream is going to be available to a whole new generation of comic book fans who weren't there when it was printed that many years ago. And it's wonderful that it's happening while I'm still alive to see it.
Whatever it was that allowed this reprint to be released I am very grateful and on behalf of the fans all I can say is well done DC and Marvel!
And of course, I am so elated that all profits from this re-print are going to one of my favorite personal charities!"
– George Pérez
February 16, 2022
https://www.heroinitiative.org/hero-initiative-offers-limited-reprint-of-jla-avengers/?fbclid=IwAR27VfTuS_vKwWH6503CbHoujwVX47E-w6ZhhSJSMRxStsAIw4We9cGq8Qw
___
We appreciate your understanding. Make sure you follow us on our social media pages @heroesonline and stay up-to-date on all things Heroes Aren't Hard to Find and HeroesCon related by subscribing to our weekly newsletter!